Hardware for furniture, upholstery, kitchen, coatings and furnishing systems.
News on products, companies, technologies and fairs for the production and marketing of furniture hardware, furniture accessories and semi-finished products for furniture.
News: Machines and Software for the furniture industry
In this area of ​​the portal you can consult the latest news on the category of machines and software for the furniture industry. Specifically, you can stay updated on painting machines, woodworking machines and software, cutting machines in the padding sector and more. If you want to receive more information on machinery and software dedicated to the furniture industry, contact the manufacturing companies.
Insights into machines and software for the furniture industry
In the furniture industry, furniture manufacturing machinery plays a fundamental role, as they are used for processing various materials such as wood, glass, ceramics, padding and much more. In addition, the machinery can provide specific technologies for the application of paints on furniture and are performed with automatic or semi-automatic mechanisms to increase productivity levels in processing.
show more
show less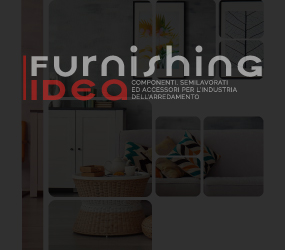 Check out the recent news dedicated to machines and software for the furniture industry, companies in the sector, technologies, market trends and trade fairs. The latest technologies developed to increase the effectiveness of production in various market sectors.