Hardware for furniture, upholstery, kitchen, coatings and furnishing systems.
News on products, companies, technologies and fairs for the production and marketing of furniture hardware, furniture accessories and semi-finished products for furniture.
News: Lighting for furniture
This area of ​​the portal collects the latest news and market developments regarding the furniture lighting category. In particular, you can consult this section by reading the latest news on furnishing styles, learn about the latest innovations from companies in the sector and stay updated on the latest market trends. The furniture lighting category includes a series of solutions such as lighting for bookcases, lighting for modern kitchens, pendant lamps for kitchen island, kitchen undercounter lighting, led kitchen spotlights, etc. If you want to get more information about the companies that produce furniture lighting, look at the companies present in our portal.
Insights into furniture lighting
When we talk about furniture lighting, we are referring to a very important aspect that should not be underestimated in the care of a furniture project. The lighting, in fact, gives the furniture a better light, enhancing them in the environments in which they are placed. Today there are various companies on the market specializing in the design of innovative equipment for the furniture lighting and interior design sectors that stand out for their remarkable lighting qualities and excellent performance.
show more
show less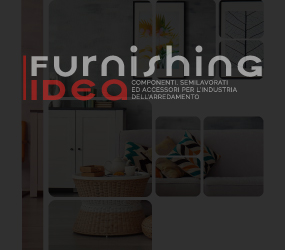 To stay updated on the latest technological innovations in the sector, consult this section of the portal dedicated to furniture lighting. You will find in-depth articles through which to inform you about the technical characteristics of the solutions proposed by the companies, on how to make your furnishings original such as bookcases, kitchen furniture, wardrobes and other types of furniture.