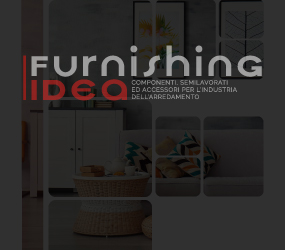 Lineo is an architectural appliance with an innovative design that adds to the Domus Line collection of products for surface installation under a wall unit or under a shelf on the wall.
The essential lines of its lighting body, characterized by a perimeter light source equipped with a diffuser only 4 mm wide, make Lineo a minimal product that stands out from all other surface light panels.
The linear circuit of 64 LEDs with SMD technology, available in natural white and warm white colour temperatures, guarantees a homogeneous luminous effect on the worktop and a diffusion with no dotted effect.
Lineo, versatile and easy to install

Lineo, thanks to its thin line with a thickness of only 10 mm, is a versatile and minimally invasive appliance with considerable application possibilities: under the wall unit in the kitchen or under the shelf in the living room or even inside the walk-in closets.
Lineo is also simple and quick to install: thanks to the concealed bracket on the back of the light body and the radial and rear outlet of the power cable, it integrates perfectly with the aesthetics of the cabinet, enhancing its lines and finishes with a symmetrical and harmonious projection.
Available in aluminium, steel and black touch finishes, Lineo is also configured with a master touch dimmer sensor that turns on, off and adjusts the light intensity of the individual luminaire and of all those connected to it.