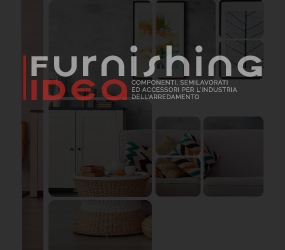 Over the last three years, Domus Line has embarked on an important process of renewal of its production and logistics system in order to optimise the efficiency of its processes and to respond effectively to the needs of the market. With the aim of supporting customers in an excellent way, after a year of preliminary tests, the company has recently implemented a new service of customization of LED profiles, fast and extremely flexible.
For this reason, a new 500sqm department has been built, which has seen the installation of an automated vertical warehouse for the storage of profiles and a new cutting station that will allow optimal management of orders for these products.
The new vertical warehouse

The new vertical warehouse has allowed Domus Line to reduce the volume dedicated to the storage of more than 60 items available for customization; their length, up to three linear meters, made it difficult to store and handle them. This vertical warehouse reduces the space occupied by these components and makes picking faster and more efficient, also increasing operator safety and stock control.

The new cutting station
The new cutting station focuses on customizing the length of the profiles; in fact, this system allows the company to meet the demands of customers "to the millimetre", even for small batches and in extremely short times. In this way, Domus Line responds quickly and flexibly to the demands of both the industrial sector and its distribution partners.

Towards full digitalization of business processes
The third phase of the project, which is part of the total digitalization of business processes, involves the development of a product configurator that will allow, initially to the entire sales network and then to all customers, to generate independently the desired article choosing from the many options available that include the profile model, the finish, the type of stripled, the color of light, the ignition system and the length and quantity desired. This whole process can be managed from a reserved area of the company's website and will allow orders to be sent directly to the company.