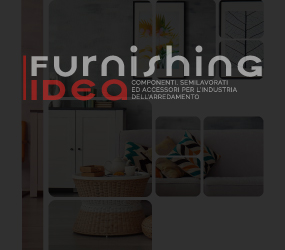 As in all areas of interior design, the theme of 'light' is becoming increasingly important in the creation of staircases. To help craftsmen equip their projects with the perfect lighting, Ostermann has added the new Halemeier line of products to its product range, perfect lighting solutions for handrails, sides and steps.
Lighting for handrails and sides
For the illumination of handrails or sides of stairs, the Ostermann experts offer the 'Versa SuperPlus' or 'Versa SuperPlus Mini' LED strips, which combine an LED strip and a folding profile in one solution.
If the space between the wall and the side wall or handrail allows, we recommend opting for the slightly wider 'Versa SuperPlus' version;If, on the other hand, the available space is limited, or if the light is to be recessed in the handrail or sidewall cladding, then it is best to opt for the 'Versa SuperPlus Mini' version. Both variants can be shortened to size and are available with warm white or neutral light and in different lengths.
Warm white light is recommended for white walls, while neutral white light is more suitable for the textured surfaces of wood or stone.
Individual step lighting
For illuminating individual stairs, the right product to choose is the new 'Versa Stair' LED strip, developed specifically for use on stairs. Thanks to the numerous accessories, it can be applied to both open and closed staircases. The open LED strip is available in extra warm white, warm white and neutral white and is mounted with a ChannelLine channel. The aluminium profile can be installed either on the step (ChannelLine D or D2) or flush (ChannelLine B and C).
Practical plug-in connections allow the individual elements to be pre-assembled in the joinery and connected later on site. The thin cable duct, on the other hand, can be strategically concealed in the side. Up to 15 steps with a maximum width of 1.20 metres can be controlled with a single power supply.
The alternative: spotlights
To create beautiful lighting effects, recessed spotlights along the staircase are a good alternative. They can be easily mounted at regular intervals by means of a plug-in connection along the entire side of the wall, in a slightly elevated position above the steps. Depending on the desired lighting effect, there are three models to choose from: 'QuadroPoint square', a classic spotlight with a modern square cover made of brushed stainless steel, 'PanelLite square', which provides indirect lighting, and 'Side Spot', a diagonally downward projected dipped beam on the step.

The control system: smart or classic
The adjustable lighting system can be controlled in the traditional way with a switch or remote control, or via a Smarthome app or motion sensors. In project planning and product selection, Ostermann experts are always available to offer advice and assistance.

In the picture, Plug & Play, the new Halemeier lighting system
Request information
Ostermann Italia Srl
Via Germania 38, Peraga Di Vigonza, 35010, Padova, Italia
---