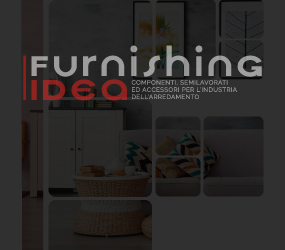 SCM
presented, in a world preview at Xylexpo 2022, two technological solutions designed to satisfy the most complex processes, even on the most delicate materials: these are the stefani sbx
squaring edgebander
and the olimpic 500
edgebander.
SCM edgebanding and squaring-edging machines represent the result of continuous internal developments, as well as the sum of the best skills acquired with Stefani joining SCM , a brand heir to an important tradition.
With the stefani and olimpic models, SCM is able to cover all the most diverse production needs of high design, from industry to craftsmanship.

Stefani sbx: high squaring precision for top machining
Synthesis of all the most advanced technological solutions developed by SCM for panel edgebanding, the new stefani sbx industrial squaring-edgebander allows you to obtain excellent levels of finishing quality and panel squaring and is synonymous with high return on investment thanks to a high productivity combined with excellent repeatability that is always constant with all processes. It is designed to operate with reliability and without interruptions for several daily shifts and 7 days a week.
The glue can be changed without having to stop the machine: the "glue switch" system allows for an easy and immediate change of color or type of glue thanks to an additional glue pot to the one already present in the machine complete with motorization and the possibility of combining two different premelters depending on the need.
The high quality finish is also guaranteed by the "electronic touch" groups with servo-assisted technology, which make the use of the squaring edgebander even simpler and more intuitive, even in the most complex processes and on delicate materials.
The new SCM squaring-edging machine is designed to offer a 10% saving in annual energy consumption and a considerable reduction, equal to 50%, in the consumption of the edge; extremely precise in gluing, it guarantees minimal waste even at high speeds.
Olimpic 500: a versatile edgebander for small spaces
Complete and extremely versatile, olimpic 500 is the ideal edgebander for artisan businesses that allows you to carry out a wide variety of processes, in a small space, but always with high quality standards.
Available in both pneumatic and electronic set up versions, the Olimpic 500 allows you to work with 2 true spokes and panels up to 60 mm thick, always ensuring excellent quality standards. Thanks to the SGP-E glue tank, designed to obtain a perfect joining line, it is possible to make a simple and automatic glue, EVA and polyurethane change.
The new olimpic 500 edge bander is also the only one of its kind to have a hot air plastic edge dresser for a top finished panel.
It is user-friendly: the latest generation touch screen control panels, with the new 15" eye-S console, and the Maestro active edge software offer the operator an intuitive work experience, as well as guaranteeing maximum connectivity and synchronization with corporate systems.