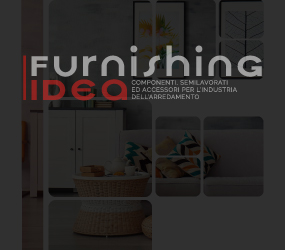 Cleaf produces finished panels, laminates and edgings entirely within its four production sites in the Brianza area. It is an extremely flexible production model that allows for continuous experimentation in order to find new solutions for the furniture and interior design sector.
Espresso 2022: stock service for official Cleaf retailers

The strength of the company is also the service. Cleaf in fact offers Espresso 2022, a stock service for its official retailers; it is a selection of products from its collection always available in stock and can be ordered in packs or single items, exclusively online. Espresso 2022 is a complete and coordinated collection of 131 products, developed in 29 finishes, available as veneered panel, laminate and edge. By selecting the desired finish of the veneered panel, the relevant products available and the matching laminates and edges appear.
Cleaf veneered panels, laminates and edges: aesthetic and tactile research on cladding surfaces

The Espresso 2022 collection highlights the innovative aesthetic and tactile research on coating surfaces carried out by Cleaf that allows the creation of multiple stylistic combinations suitable for different contexts. A valid example is the Fronda texture that reproduces the elm wood, with veins similar to those of oak but with a brighter colour, or the Alpaca texture that reproduces the silky effect of the precious natural fibre, or the very refined Duna that presents in relief medium sized granules such as sandstone.
Cleaf's collection of laminated panels, laminates and edges certifies the ability of Made in Italy to interpret the needs of contemporary furniture and to respond effectively to the stimuli coming from furniture manufacturers, thanks to the continuous exchange of ideas with architects and industrial designers.