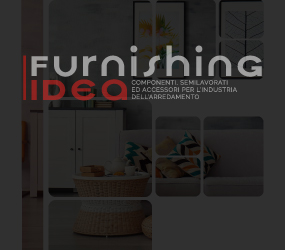 Smartfoil Nature and Smartflex Nature are two innovative products from Schattdecor, a specialist in decorative surfaces for interior design. The company has succeeded in developing a surface that can hardly be distinguished from real solid wood or veneer. The extreme naturalness of Smartfoil Nature is achieved by combining a perfect print quality with a glossy-matt and synchronous decorative structure that creates an optical veneer-like or solid wood-like effect. The elegant, soft-touch surface also has another advantage: the anti-fingerprint effect, which further increases the usability of the furniture surface.
Smartflex Nature thermoplastic surface: flexibility and versatility

Smartflex Nature is Schattdecor's response to the demand for thermoplastic surfaces in the furniture and interior design industry. Instead of paper, which is used in Smarfoil Nature, thermoplastic sheet is used for printing. This extremely elastic surface allows it to be applied to any edge. Thanks to its base material, Smartflex Nature is ideal for use in the kitchen or bathroom as it is moisture-resistant, easy to maintain and free of harmful substances.
Decorative Evoke Oak in Smartfoil Nature and Smartflex Nature

With these two new products, Schattdecor creates modern decorative surfaces for all areas of living that respond to interior design trends. One example of this is the Evoke Oak furniture design, which combines all the features of a decorative oak decor that has recently become very popular in the furniture industry. Peculiarities of this layout are the dark stuccoed details and intensely coloured areas. In combination with the background colour of natural oak, a homogeneous design has been created which can be combined, for example, with black finishes or other accessories. Evoke Oak creates harmony in the house and is a contemporary and balanced decoration. It is available in Schattdecor in the two versions Smartfoil Nature or Smartflex Nature.