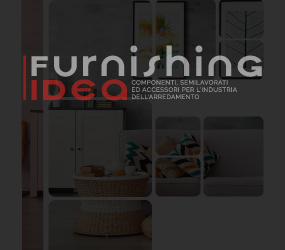 The sustainable lignin-based technology developed by Arpa Industriale's R&D department to increase the use of natural raw materials in the Arpa HPL and FENIX NTM facilities is called "Bloom".
Arpa Industriale products are composed of paper and phenol-based thermosetting resins. Thanks to Bloom technology, the quantity of phenol used in the thermosetting resin for the production of the "core" of the panels is significantly reduced by 50%.
Lignin, the second most naturally available polymer in nature after cellulose, is defined as the glue that holds wood fibres together. Normally used by the paper industry to produce energy, its use in the formulation of thermosetting resins is innovative.
Bloom technology perfectly represents Arpa Industriale's commitment to sustainability. The new materials Arpa HPL Bloom and FENIX NTM Bloom produce in fact a lower environmental impact: -46% of CO2 emissions, -38% of energy consumption and a saving of 28% in water use according to the LCA (Life Cycle Assessment) analysis conducted by Arpa Industriale comparing FENIX NTM and Arpa HPL standards with the new FENIX NTM Bloom and Arpa HPL Bloom.

The selection of decorative Arpa HPL Bloom

The HPL range, enriched with Bloom, is available for a selection of twenty-eight plain Colorsintesi family decors in 0.7 mm thickness and in two sizes (3050x1300 mm and 4200x1300 mm), black heart. The versatility of HPL is also increased by the possibility of having the material in three finishes: Erre, with a pleasant tactile effect, Lucida, a "mirror" surface with an extreme shine and Kér, a matte texture that harmonizes the surface resistance with a sensual materiality.


Four new exclusive FENIX NTM Bloom colours

FENIX NTM, the innovative material for interior design, is unique in its characteristics: extremely opaque, soft to the touch, impact-resistant and thermally repairable in case of surface micro-scratches. Thanks to its aesthetic and technological characteristics, it is used for many vertical and horizontal applications. With the introduction of Bloom technology, four new exclusive colours have been developed that mark innovative colour trends: Kashmir Yellow, Brac Green, Askja Red, Naxos Blue. The colours are available in 0.7 mm thickness and in two sizes (3050x1300 mm and 4200x1300 mm), black heart.