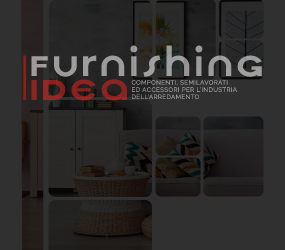 Cleaf and Egger, two manufacturers working globally in the field of cladding surfaces for furniture and interior design, have signed an important business partnership.
From February 2020, the "Cleaf presented by Egger" collection, a selection of 27 Cleaf products including ABS faced panels, laminates and edges, will be distributed in six countries together with the Egger Decorative Collection: Germany, Austria, Switzerland, Poland, Czech Republic and Slovakia.
This important collaboration was born with an ambitious goal: to provide architects and interior designers with an innovative and unique service that combines the high aesthetic value of the Made in Italy surfaces proposed by Cleaf with the distribution capacity of Egger.
The agreement is based on the mutual respect between the two family-run companies and the awareness of a common vision that could lead, in the medium term, to the entry of Egger in the capital Cleaf with a minority stake.
Cleaf and Egger: two companies that integrate with each other

Cleaf is a high-end, design-oriented manufacturer: at its production sites in Brianza, it produces innovative surfaces and solutions for the furniture and interior design sector.
Egger, a family company founded in 1961 with about 9,600 employees, guarantees an industrial approach and has a strong distribution structure.
Both reveal a great deal of attention to quality, technology, the most innovative design and have a full range of products that combine decorative and finishes.
Roberto Caspani, Sales and Marketing Director of Cleaf, explained how being able to distribute Cleaf's innovative surfaces through the Egger network will allow to reach a greater number of projects in which to promote the Made in Italy taste.
For his part, Ulrich Bühler, Head of Sales & Marketing at Egger Group, has declared his conviction that, thanks to this agreement, Egger retailers will be able to access Cleaf's highest product quality and innovation, combining it with the high level of service of the Egger Decorative Collection. Both concluded by saying, "Thanks to our partnership, customers will get the best out of both worlds.