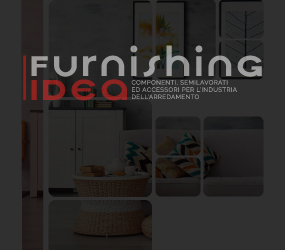 The antique wooden furniture, characterized by the visible signs of the time, are one of the major trends of the moment. In fact, they give the environment that vintage look or that shabby chic effect, now so fashionable, especially in the renovation of country houses or houses in the Provençal style. Precisely to meet these market demands, many manufacturers produce furniture with avant-garde surfaces to which they give a vintage look.
Ostermann, always in step with the new trends in the furniture industry, offers a series of selected edges with a vintage look, suitable for this type of furniture.
Antique wood effect edges
To obtain the effect of antique wood, the color of the surface appears faded or ruined and in many places the underlying wood can be glimpsed. Dark marks and scratches reveal a lived surface. The ABS edge of Ostermann "Vintage wood structure" can quickly transform a new piece of furniture into a vintage-looking one. This edge is available in sizes 23, 33, 43 and 100 x 1 mm.
Rust effect edges
Even the rusty elements of the furniture are very trendy; however, the real rust has the drawback of losing color, crumbling and oxidizing further. This is why many surfaces are proposed with decorations that imitate the unique appearance and the special tactile sensation of rust. In this case, Ostermann recommends the "Rust Ceramic" ABS edge in stone finish. This is available in widths 23, 33, 43 and 100 mm and in thicknesses 1 and 2 mm.
Oak edges with signs of wear
For those who want to make furniture with less visible signs of wear, they can choose the ABS edge "Oak Vintage" wood structure. The classic decoration in darkened oak is provided with thin "blasting marks". This edge strikes not only for its appearance, but also for the tactile sensation that makes it look like real wood. The edge is available in widths 23, 33, 43 and 100 mm and in thicknesses 1 and 2 mm.
Borders in every length starting from 1 meter
In the case of edges with trendy decorations, it is always advisable to order by the meter, as this will avoid unnecessary residual quantities and save on storage costs. For craftsmen who require widths other than standard widths, Ostermann can also cut on request the 100 mm edge in any desired width. All stock items ordered before 4 pm are delivered within 24 hours.
Request information
Ostermann Italia Srl
Via Germania 38, Peraga Di Vigonza, 35010, Padova, Italia
---