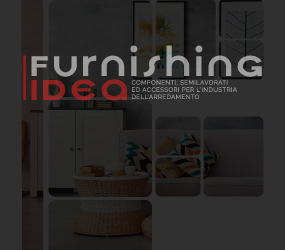 Kronospan has just presented its new Trends 20/21 collection entitled "City Vibes", a tribute to the vibrant atmospheres of four cities considered true icons in the world today: Barcelona, Milan, Moscow and Warsaw.
Designers and architects from Spain, Italy, Russia and Poland have collaborated in the creation of Kronospan's "Trends 20/21" collection, each bringing the trends and styles typical of the atmosphere of their city, implemented in the new surfaces.
The new collection includes a total of 34 innovations in the field of melamine chipboard, post-formed worktops, ABS edged worktops and Slim Line worktops. Among the 27 new decors are in particular reproductions of oak and imitations of different materials.
As always, Ostermann already has the right edging for the new Kronospan collection, in line with the company's innovations. These are available from stock in sizes 23, 33, 43 and 100 x 1 mm or 2 mm. All edgings are supplied from 1 metre.
Edges with oak decor and material reproductions

Most of the new additions to the "City Vibes" collection are oak edgings, characterized by many different colour variations. The colour palette ranges from darker shades such as the Cognac Castello Oak edging to warm light brown tones in the Honey Castello Oak and Gold Harbor Oak edging to trendy grey tones in the Greige Castello Oak edging.
The extension of the Kronospan collection also includes many realistic reproductions of materials. Here, too, Ostermann offers the right edge solutions with stone, concrete, rust, iron and coal-effect decors.
Finally, a new addition to the "Slim Line" range of worktops is the matt black colour, the only new solid colour in the "Trends 20/21" collection from Kronospan. To match the furnishing elements to this worktop, Ostermann has a black ABS edging with the Excellent Matt finish in its range.
Request information
Ostermann Italia Srl
Via Germania 38, Peraga Di Vigonza, 35010, Padova, Italia
---