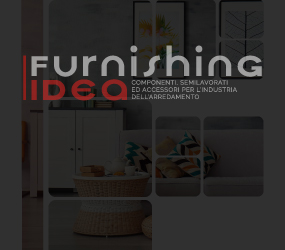 Matt finishes have become an increasingly widespread trend in recent years in furnishing proposals, a trend that has now also extended to metal surfaces. Arpa Industriale, a company that in 2013 introduced on the market Fenix® innovative material for interior design, has recently presented, with its new Fenix NTA collection, three new high quality metal decors.
Fenix NTA Acciaio Hamilton, Argento Dukat and Oro Cortez surfaces have a real metallic finish and are characterized by a super matt appearance, a soft tactile sensation, anti-fingerprint and thermally repairable in case of surface micro scratches. These surfaces have already been awarded the Interzum "High Product Quality Award 2019" and "Red Dot Award Product Design 2019".
Three new ABS edgings with real metal layer from Ostermann
In conjunction with these finishes, Ostermann, the edging specialist, has introduced three new matt metal-effect ABS edgings to its range: Alu Acciaio Hamilton, Alu Argento Dukat and Alu Oro Cortez.
The ABS edgings Alu Argento Dukat, Alu Oro Cortez and Alu Acciaio Hamilton in silver, gold and stainless steel have a thin layer of real metal and a super matt, brushed finish.
They are available in standard sizes 23, 33, 43 and 100 x 1 mm and can be processed as easily as conventional ABS edgings.
As always, Ostermann supplies edgings in every length from 1 metre and in every width up to 100 mm thanks to its renowned quick delivery service.
Request information
Ostermann Italia Srl
Via Germania 38, Peraga Di Vigonza, 35010, Padova, Italia
---