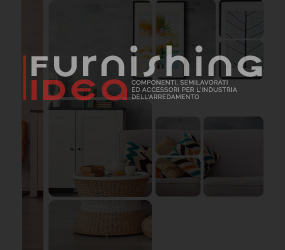 On the occasion of the Milan Design Week, FENIX Scenario hosted Materiorama, a sensory journey, created by designer Constance Guisset, whose protagonist was the contrast between innovative materials. Inside the installation there was a preview of X-KIN, a surface that expands the FENIX® system.
The architectural structures and furnishings that made up Materiorama showed the versatility and multiple possibilities of combination of materials. The whole revealed a profound message: sharing creates value, the comparison between opposites gives rise to new perspectives and innovative solutions for interior design.
Materiorama: a harmonious dialogue between surfaces

Materiorama was characterized as an itinerary divided into eight experiences developed in the spaces of FENIX Scenario, the open space in the heart of Brera, created by the MUSA team, where designers and architects can find inspiration and interact with materials and design objects. Materiorama involved a sequence of material installations within which unusual combinations of surfaces in dialogue with each other were proposed. The designer Constance Guisset worked on the harmonious contrast between the opaque colors of the innovative material system FENIX and the strong personality of Homapal®, a brand of metal surfaces for interior design.
X-KIN: A flexible, matte and fingerprint-resistant surface

The colors of FENIX NTM® Bloom, a material with a more natural "heart", showed off their full expressive potential. The exclusive Bloom technology, developed by Arpa Industriale, has in fact made it possible to replace its composition with 50% lignin, a renewable raw material derived from wood.
The event was also an opportunity to present X-KIN, the innovation created by FENIX® dedicated to the creation of wall coverings and to be applied to structural elements for interior design. X-KIN is a flexible surface, an extremely opaque "skin", very pleasant to the touch and anti-fingerprint. Conceived in four shades that harmoniously match the colors of FENIX NTM® Bromo Gray, Ephesus Gray, Jaipur Red and Comodoro Green, X-KIN extends the FENIX system, amplifying its compositional creativity through multiple combinations with its innovative materials.