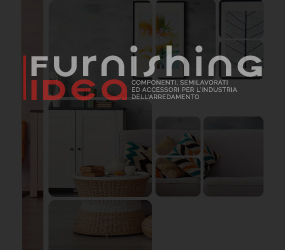 Arpa
and
FENIX®
together with Getacore®, Homapal® and X-KIN® are present at Sicam 2022 (Hall 9, stand A20 and B17) where they present new product and
material
developments within two multifaceted exhibition spaces.
On display X-KIN® by Fenix, a flexible surface that can be applied on walls and structural elements, such as pillars and columns, in the same way as wallpaper.

The result of a profound technological evolution of design surfaces, X-KIN offers innovative wall coverings that add new perspectives to interior design.
Four exclusive shades
Extremely opaque thanks to low light reflection, anti-fingerprint, incredibly soft to the touch and with excellent color fastness to light, X-KIN maintains the main characteristics that have made FENIX a unique material for durability and innovation.
Also in terms of color, the new surfaces are inspired by the iconic palette of FENIX materials, available in four exclusive shades: Jaipur Red, Comodoro Green, London Gray and Bromo Gray. A color palette that allows you to design with reassuring and timeless colors.

High aesthetic and tactile qualities
Thanks to its proprietary technology, X-KIN combines aesthetic beauty and exclusive technical performance, amplifying the creative potential of the FENIX system through the multiple combinations of its innovative surfaces.
In this way, it is possible to experiment freely and in harmony with the X-KIN and FENIX materials, playing with colors and combining horizontal and vertical, sinuous and straight surfaces, in multiple combinations.
X-KIN by FENIX is available in rolls of 1.3 meters and 10.05 meters, which can be purchased exclusively online at www.fenixforinteriors.shop.