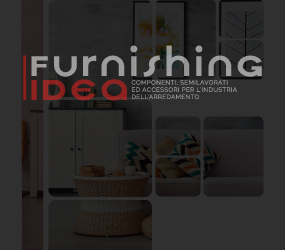 Marmo Arredo, a company that produces and transforms marble, granite, natural stone and composite materials, thanks to its constant technological research, has developed Gekil®, an innovative antibacterial treatment that is active 24 hours a day.
In a period like the present, when more and more importance is given to the hygiene and health of domestic environments, especially in the kitchen, Gekil® is the tangible answer to these new needs. Gekil® treatment creates an invisible barrier against germs and bacteria, preventing their proliferation and protecting the healthiness and hygiene of surfaces. The kitchen worktop is certainly the surface that lends itself most to the application of Gekil® treatment, as it is the most intensely lived-in surface, on which many daily activities take place.
Gekil®: a treatment with constant anti-pathogenic activity

Gekil® is the first antibacterial treatment with constant anti-pathogenic activity, independent of the presence of light, an activating factor in many other proposals in the sector, capable of making quartz kitchen countertops sanitised and protected 24 hours a day. Pathogens are rendered inactive as Gekil® acts on their lipid membrane and denatures them, transforming them into water vapour and non-toxic organic substances. Surfaces treated with Gekil® also eliminate any odours, reducing the concentration of volatile organic compounds (VOCs) in the air and helping to purify the air of pollutants it contains. The processing is permanent and protection is guaranteed for up to 5 years. Gekil® also contributes to the respect of the environment as the kitchen countertop does not need to be sanitised repeatedly, thus eliminating the use of disinfectants and reducing the resulting pollution.
Gekil® a functional plus for quartz processed by Marmo Arredo

Gekil® antibacterial treatment can be applied to Quartzforms technical surfaces and to the natural stone tops produced by Marmo Arredo, expanding, with this additional distinctive feature, the already numerous qualities of the different products.
It further enhances the quartzforms manufactured by Marmo Arredo, which are distinguished by their high resistance to stains, heat, chemical and physical aggression, non-porous and impermeability, a wide range of colours and finishes and a 25-year guarantee.
Gekil® has obtained ECHA (European Chemicals Agency) certification, which ensures that all ingredients contained in the formulation have been deposited and included in the list of Article 95 of the law on biocides, and Catas certification, which attests to the quality and safety of components and products used in the wood, furniture and building sectors.
An entrepreneurial force combining design and technology

The launch of surfaces with the Gekil® antibacterial treatment confirms the entrepreneurial strength of the Scapin Group, which continues to position itself in the market as a company capable of combining design excellence with a high technological profile. The Group is also committed to donating a significant part of the proceeds from the sale of Gekil® treatment to Research.
For over 40 years, Marmo Arredo has guaranteed the market its ability to combine the most advanced technological research with craftsmanship and design.