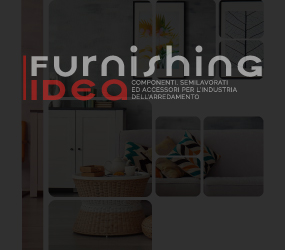 Cosentino presents the new "The Collection Dekton® 2020", an extremely rich new range of colours for ultra-compact surfaces that includes four series, each with its own personality in terms of design and innovation.
The Spanish company, however, proposes another interesting novelty to the sector: the launch of "The Collection 2020", an innovative proposal that collects and presents all the new colours that will be launched during the year. True to its mission to create unique, avant-garde and exclusive design solutions, the company chooses this new way of launching its new products, which will be maintained for the coming years. "The Collection" thus becomes the launch platform through which Cosentino will present the latest product innovations to the sector and tell the latest news from its main brands: Dekton®, Silestone® and Sensa by Cosentino®.
Some collections, due to their exclusive nature, will be dedicated to Cosentino's best customers, who will be able to access them through loyalty programs.
Dekton® ultra-compact surfaces: four new colour series

Dekton® by Cosentino is an innovative ultra-compact surface created by the Cosentino Group for the world of architecture and design. It is a mixture of raw materials such as glass, latest generation porcelain materials and quartz; for its production the exclusive "TSP" particle sintering technology is used, which involves an innovative ultra-compacting process. Dekton® is a surface suitable for a wide range of interior design applications and is particularly used in the kitchen to create worktops, tops, sinks, etc..
"The Dekton® 2020 Collection" is a new range that includes four colour series for Dekton® ultra-compact surfaces: the Dekton® Liquid and Dekton® Chromica series and the Avant-Garde'20 and Portfolio'20 colour lines.
Created in collaboration with the London-based studio Patternity, Dekton® Liquid is a series of shades distinguished by great fluidity and elegance, which was welcomed with great enthusiasm at Design Miami 2019.
The Dekton® Chromica series, developed with Daniel Germani Designs, captures the attention for its ability to embody the very essence of nature.
Another noteworthy innovation is Avant-Garde'20, three shades with great chromatic richness and strong impact that further broaden the horizons of interior design. Finally, "The Collection Dekton® 2020" is completed by the Portfolio'20 series, a line of solutions perfect for those who prefer natural shades with a classic style.