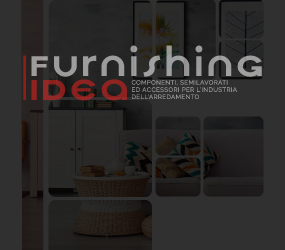 HI-MACS® is a high quality acrylic stone, a Solid Surface material used in architecture and interior design to create sculptural or extremely linear shapes. HI-MACS® is perfect for any application: facades, wall coverings, bars, worktops, service stations or furnishing surfaces, or bathrooms, washbasins, kitchen worktops.
Always attentive to new design trends, HI-MACS® presents two new refined colours inspired by the Terrazzo style, back in vogue today: Terrazzo Classico and Terrazzo Grigio.
The Terrazzo style owes its origins to the Venetian floors of the 18th century, but it was in the 1920s that it enjoyed the greatest popularity. Its graphic design, characterized by the contrast of the dotted, imperfect and asymmetrical pattern, has evolved over time to become the abstract pattern particularly appreciated today. More and more often, in fact, the Terrazzo style is used by architects and designers to create floor and wall coverings for both residential and commercial interiors.
Two new colours inspired by the Terrazzo style

HI-MACS® Terrazzo, in Classic and Grey versions, enriches the colour range of the latest generation acrylic stone, allowing home owners, designers, architects, builders and planners to adopt this style on surfaces and wall coverings. Extremely versatile, Solid Surface HI-MACS® Terrazzo can in fact be used for residential, commercial or public projects of any surface or style, and is particularly suitable for busy spaces such as restaurants, shops and bars as well as for the creation of worktops for kitchens and bathroom furnishings. The two new HI-MACS® Terrazzo colours blend harmoniously into any environment: Terrazzo Classico is characterised by its neutral tones, while Terrazzo Grigio is inspired by the industrial mood.
Made with a mix of minerals, pure acrylic and natural pigments, this Solid Surface material, with its smooth, non-porous texture, is thermoformable, joint-free, hygienic and resistant to time, stains, bacteria and aggressive chemicals.
Almost as sturdy as stone, however, HI-MACS® can be processed just like wood: it can be cut, bevelled, drilled or sanded.
In the picture: HI-MACS® colours Terrazzo - Picture: © Studio Podrini