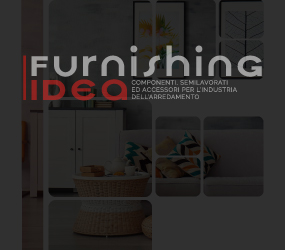 Krion™ is a new generation solid surface developed by Systempool, a Porcelanosa Group company. Composed of two-thirds natural minerals and a small percentage of high-strength resins, Krion™ is a material that is warm to the touch and similar to natural stone. It is characterised by a number of features: the absence of pores, antibacterial properties without any type of additive, hardness, strength, durability, reduced maintenance, and ease of repair and cleaning. It is also an environmentally friendly material: it can be 100% recycled. All products made of Krion™ can be reprocessed and reused in the production cycle.
Made-to-measure, durable and sustainable kitchen worktops

Thanks to its wide variety of finishes and its physical, hygienic and design characteristics, Krion™ solid surface fits perfectly into the kitchen environment. Kitchen worktops require maximum hygiene and cleanliness. Krion™, being a pore-free material, prevents the accumulation of food residues on its surface and offers maximum hygiene by preventing the proliferation of bacteria and microorganisms.
Krion™ is also ideally suited to kitchen design, thanks to its high thermoforming capacity and the seamless bonding of its sheets. The result is smooth, continuous surfaces that avoid the edges, corners and grooves where dirt and debris can accumulate, helping to keep the kitchen clean in a simple, practical and comfortable way.
To join the worktop to the wall, Krion™ offers three different splashback solutions that adapt both to the user's needs and style, always putting easy cleaning and hygiene of the area first. Krion™ also offers a range of kitchen sinks with the Krion™Solid range, semi-finished products that fit perfectly into the worktop ensuring a continuous surface.
Its high mineral composition makes Krion™ resistant to damage that can be caused in the kitchen, such as scratches, stains, marks, cracks or knocks. It is resistant to all types of products used in cleaning and disinfection, although water is sufficient for daily maintenance.
Krion™ a versatile material that adapts to any project

Krion™ solid surface can be used not only in kitchens, but to make a wide variety of products that fit into any environment in the home or in public spaces such as businesses, shops, hotels and restaurants.
Several certifications attest to the properties of Krion™ solid surface, such as fire resistance, making it a safe material for any use. Thanks to the wide range of colours and finishes offered by this material, it is possible to adapt corporate furniture to the brand image. The high customisation capacity of Krion™, which allows the furniture to be backlit and joined without visible joints, means that continuous surfaces and furniture can be created to suit the style of any business premises. Hotels and restaurants, which require furniture that is strong, durable and able to meet strict sanitary protocols, find in Krion™ the adequate answer to these requirements and needs.
Ease of processing for professionals

Easy to maintain and repair, Krion™ is processed in the same way as wood, so handling and installing it is simple for professionals. The solid surface sheets can be cut, joined or thermoformed into curved pieces. The material can also be used in the production system by injection moulding to create shapes and designs that are difficult to achieve with other materials.