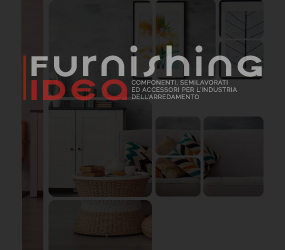 The most innovative design for a new style in the kitchen: essentiality and linearity are the characteristics of the Barazza al Sicam 2019 proposals, which range from hinged wire elements completely integrated in the steel tops to the new integrated hood to the induction top, from the large sinks and tubs to the ovens perfectly coordinated with the furnishing elements.
In a well-structured stand, Barazza presented the Lab Evolution hobs and the Mood Flexi system, the Flexi sinks and bowls, the Velvet Exclusive ovens, available in the new matt black, bronze, titanium and graphite finishes, and the highly refined collection of Mizu and Kasai sinks and hobs.
Lab Evolution hobs: modularity and flexibility
Lab Evolution is a flush top characterized by modularity and flexibility, a worktop presented at Sicam in the new and exclusive Ice finish. An essential design enhances the lines. The personality of Lab is also enriched by new evolutions: a wider depth, Flat Eco-Design burners with vertical flame that ensures maximum uniformity of cooking with a significant reduction in consumption, and cast iron grills Soft-Touch, pleasant to the touch, durable and especially dishwasher safe.
The Mood Flexi system: 3 modules, infinite configurations
Functionality and customization: this is what Barazza's new Mood Flexi system offers. The steel top allows you to position the Mood Flexi burners according to your needs. Three modules (1 gas, 3 in-line gases, 4 gases) can be used individually or combined at will, to obtain infinite configurations. Alongside the fires, the possibility of using a washing area with increased depth. All with an essential and refined style.
Mizu and Kasai sinks and hobs: rigour and purity of lines
The maximum rigor and purity of the lines is certainly reached by the new collection of sinks and hobs Mizu and Kasai, born from the collaboration with the architect Franco Driusso of the Studio DriussoAssociati | Architects, and awarded, for quality and innovation, the prestigious Good Design Award from the Chicago Athenaeum Museum of Architecture and Design.
Mizu Kasai means "water and fire" in Japanese and indicates the sinks and hobs that make up the collection.
Mizu sinks, made of thick stainless steel, are characterized by the possibility of being covered with the same finishing material as the top, perfectly integrating with the kitchen top while maintaining their primary function. Two nylon skids guarantee the optimal sliding of the closing lid, creating a continuous surface. Only the stainless steel frame, 4mm thick, indicates the presence of the sink. Perfectly coordinated with the sinks, Kasai hobs create a perfect overall harmony.