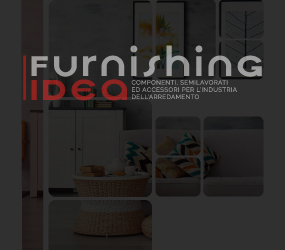 Bora, manufacturer of innovative extraction systems for hobs, has been awarded the prestigious "German Design Award 2021 - Winner" for the new hob with integrated extraction system Bora Professional 3.0 and the Bora X Pure product line for their excellent performance and beautiful design.
Willi Bruckbauer, founder of Bora, commented with satisfaction: "With Bora Professional 3.0 and Bora X Pure we have created something very special and we are very happy to have received two awards for our performance. With the Bora principle we have set in motion a real revolution that still has a strong impact on the entire kitchen industry today. The fact that we have convinced not only in terms of functionality and technology, but also in terms of design and style makes us even more proud.
Bora Professional 3.0: combination of extractor fan and cooker hob

The cooker hob with integrated Bora Professional 3.0 extraction system is a modular system that can be customised to perfectly meet customer requirements. In fact, the company offers a wide choice of hobs: from "FULL" induction to gas, to Teppanyaki stainless steel grill: all can be freely combined with the suction system.
Its linear design gives it a harmonious and elegant appearance. The highlight of the Bora Professional 3.0 system is the control knob in real stainless steel with black glass front and touch surface with crisp white LED display. The removable stainless steel ring and the optimised LED display not only enhance the handle from an aesthetic point of view, but also make the touch surface larger. All functions can be activated simply, conveniently and intuitively by turning the lever and touching the central touch surface.
Bora X Pure: compact luminaire with attractive design

The new Bora X Pure, which completes the Bora Pure family of compact appliances, impresses not only with its aesthetics but also with its functionality that makes the cooking process even easier. A characteristic feature of the Bora X Pure is the exclusive, attractively designed entrance opening in a slight cavity in the middle of the cooker hob which, by turning it, creates different optical effects. The innovative eSwap system allows the filter to be changed quickly and easily from above through the air inlet opening. The cooktop extractor fan, hobs and various functions are compactly controlled via a central touch panel (sControl) with vertical touch slider. Also in this case the control is fast and intuitive.