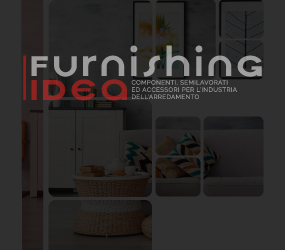 The new Franke Home Solutions division, created from the merger, announced by the Franke Group last July, of Faber Hoods & Cooking Systems and Franke Kitchen Systems, has been operational since January 1. In this way, the Group wants to optimize the know-how acquired in the fields of food preparation and cooking for the kitchen environment. The objective is to be present in every home with an anchor product from the Franke portfolio.
On the one hand, the new name Franke Home Solutions is intended to be synonymous with food preparation (sinks and taps) and cooking (hoods, hobs and ovens), while on the other hand it is intended to reflect the desire to exploit the division's expertise to increase its presence in the kitchen system.
A strategy that aims to be present in every home with innovative solutions

Barbara Borra, President / CEO of the new Franke Home Solutions division, describes the reasons for this choice stating that "With the new division, we have set ourselves the goal of constantly expanding our presence in the kitchen. Our anchor products are intended to be the gateway to expanding into new areas, such as indoor air quality. Our strategy is to be present in every home with our innovative solutions. Franke Home Solutions is distinguished by its high-quality products and excellent service, as well as the development of intelligent end-to-end solutions. With a complementary and perfectly matched product range and a unified and simpler sales and service organization, we can support our B2B partners even better and offer our consumers the best possible experience. In this way, we can create real added value for our stakeholders: business partners, end consumers and employees."
In the context of this new set-up, Andrea Paiusco, who was appointed General Manager of Franke Italy in January 2020, but was already responsible for the Italy and Eastern Europe cluster since June 2019, also takes over as Vice President Emea of Franke Home Solutions. Walter Albè is the new managing director of Faber Italia. The Italian market of the new Franke Home Solutions division has instead been entrusted to the commercial direction of Stefano Benvenuti.