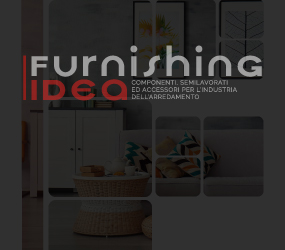 It has become almost a mantra: yet it is true that the Covid-19 emergency has forced us to adopt new lifestyles and ways of working. The change was probably already underway, but what is certain is that there has been a significant acceleration in the last year that has pushed many companies to address the new and unusual situation by focusing on digital via online platforms.
In our sector, this choice allows customers, designers, architects and clients to communicate securely with companies in the comfort of their own homes or offices.
Always in tune with the latest trends, Hi-macs®, the solid surface material designed and produced by LG Hausys, also presents its new interactive virtual showroom to guarantee its interlocutors a reliable and secure presence.
The new Hi-macs® interactive virtual showroom

is a new interactive platform, accessible through the company website, that allows you to discover the properties and remarkable potential of the latest generation of acrylic stone. Extremely intuitive to use, the portal invites the visitor to enter a series of virtual rooms such as shops, healthcare, kitchen and bathroom environments and, by clicking on the indicated information points, he can obtain details on Hi-macs® solid surface declined in different variants presented within the various environments. He can get information on colours and collections, he can zoom in on the elements in each room, examining the design details up close. From kitchen islands to worktops, from washbasins to shower trays, the visitor can try out the different colours and finishes, transforming the look of the rooms in just a few clicks.
By clicking on the interactive rooms, the visitor can then discover the versatility of solid sulface according to its applications: Hi-macs® can be used for facades, wall cladding, bathrooms, washbasins, kitchen worktops and furniture surfaces, for commercial complexes, private spaces and public places. As a hygienic material, it is particularly suitable for use in healthcare facilities and public spaces.
Composed of acrylic, natural minerals and pigments, Hi-macs is a technological material that features a smooth, non-porous surface with no visible joints, does not absorb moisture, is extremely stain resistant, easy to clean, maintain and repair.