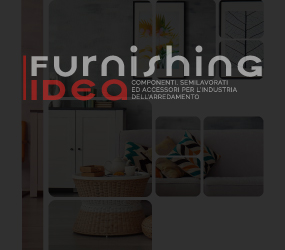 The Gruppo Cosentino, a Spanish multinational leader in the production of innovative surfaces for the world of architecture and design, has presented Slim, a new version of the ultra-compact Dekton® surface characterized by a thickness of only 4 mm.
Slim is perfectly suited to any type of architectural and design project as it combines the technical and mechanical characteristics of Dekton® with a unique format, much thinner, lighter and easier to handle during installation.
Slim: reduced thickness and weight

Thanks to its reduced thickness and low weight (4mm and 10 kg/sqm respectively), Dekton® Slim is the ideal choice for projects requiring high performance and the use of lightweight materials. Dekton® Slim is also particularly suitable for covering large furniture, doors and panels.
Slim retains all the characteristics and properties of Dekton®, a material made with an innovative ultra-compact process that guarantees high resistance to scratches, stains, temperature changes and UV rays. Characterized by water-repellent properties, Slim is also produced in single pieces, offering a very attractive final aesthetic result.
The Slim format is currently available in eight shades of Dekton® but will gradually be extended to all colours in the range.
Dekton® Slim was previewed last year at the Salone del Mobile in Milan and has aroused considerable interest from both professionals and end users; in fact, it has proved to be an innovative, versatile and high-performance proposal that can expand the design possibilities of architects and designers.