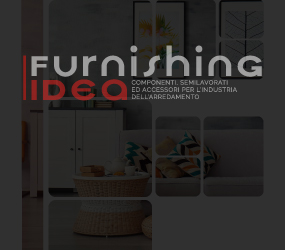 Materially was born with the aim of helping companies in the development and diffusion of sustainable innovation starting from materials.
Evolution of Material ConneXion Italia, Materially offers itself as an ideal partner for the development and implementation of innovation strategies that start from materials. This is thanks to research and constant dialogue with the different players in the world of materials ranging from universities and start-ups to companies that propose or require innovative solutions to be applied in their production processes.
Materially on the one hand collaborates with material producers through innovation and promotion projects, research to identify the market positioning of a new material and possible partners to develop the materials project.
On the other hand Materially supports companies in the development of new products by researching material solutions to meet technical, creative and sustainability needs.

Materially The Space: a meeting place between material producers and their users.

Materially's headquarters is The Space, a hub dedicated to materials innovation, located in Building 16 of the former Ansaldo Group industrial complex in the renovated Milan Bicocca area.
The Space is a meeting place between material producers and their users, through thematic exhibitions, BtoB meetings, events dedicated to materials in the circular economy, workshops with various international brands.
Materially The Space offers a series of services to the Partner Company: it offers a very interesting exhibition space that includes the use of space structures and services to organize meetings, assistance to visitors by qualified personnel and the organization of half-day meetings-event designed to bring together those who offer innovative technologies and solutions and potential users.
Inside Materially there is The Lab that helps companies in the development of sustainable innovation starting from materials. Particular attention is paid to the themes of the Circular Economy and intelligent innovation using design thinking methodologies and collaborating with a team with a rich background of international projects and experiences.
Materially The Village: a qualified business showcase at Milano Design Week

As every year Materially will be present at Milano Design Week with Materially The Village, the ideal continuation of Materials Village, the main event dedicated to Italian and international excellence able to bring innovation in the world of materials and technology, in the fields of design, furniture, fashion, automotive, lighting, 3D printing, packaging, architecture, construction, textile, coatings, circular economy.
Materially The Village is a qualified business showcase that allows to gather important contacts of professionals and operators from all over the world; every year more than 500.000 professionals, architects, managers and experts come to Milan from all over the world to catch the news presented during Milano Design Week.
Materially The Village will be as always in Zona Tortona at Area 56 in via Savona 56 from 20 to 26 April.