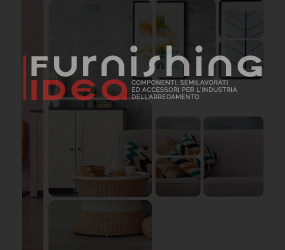 Fenix NTM also proposes this year "Scenario", the project of visual communication that interprets the innovative nanotech material for interior design.
Scenario is a styling project that sums up and interprets the various areas of application of Fenix NTM, bringing out its aesthetic value and avant-garde technical features.
The exploration of uncharted territories for Fenix NTM continues through a new collaboration with the creative duo La Tigre, Luisa Milani and Walter Molteni. La Tigre has developed and produced a series of evocative settings, where surfaces and backdrops in Fenix NTM take the stage, interacting with simple, recognizable objects in keeping with a logic of juxtaposition and contrast with the colours of the material.
The project narrates the fields of application of Fenix NTM in six photographs, shooted by Matteo Cremonini: Office, Retail, Restaurant, Design Furniture, Hospitality, Healthcare.
Office shows a work environment of great impact: reams of coloured paper blend with the Fenix NTM surfaces and create a game of clear segments and thicknesses, angles and curves. The avant-garde technological performance makes the material ideal for work areas.
In the world of Retail Fenix NTM is perfect to create scenarios, partitions and counters with velvety matte surfaces. The delicate colours are inspired by nature for refined, functional settings. The material's resistance to scratching and chemicals, and its easy thermal repair, make it an ideal surface for this sector.
A "surreal setting" has been formulated to represent the Restaurant section, a field in which Fenix NTM is at its best thanks to its hygienic properties in contact with foods, even in case of spills and kitchen disasters. Not just in the kitchen, but also in public facilities, Fenix NTM is an elegant, fingerprint-proof material, also for tables and seating.
In an image that references Le Corbusier, Fenix NTM is the "white page" all designers desire to make decor complements. The world of Design Furniture can utilize this easily washable material that can be curved or etched with a pantograph or laser.
Hospitality represents softness and delicacy, an image that makes you want to caress the soft-touch surface of Fenix NTM, without worrying about leaving traces. A material that makes private and public spaces comfortable and sophisticated at the same time.
Soap and suds create no problems in contact with Fenix NTM. The material's properties of waterproofing, hygiene and resistance to bacteria make it special for use in contexts requiring constant cleaning, as in the Healthcare sector.