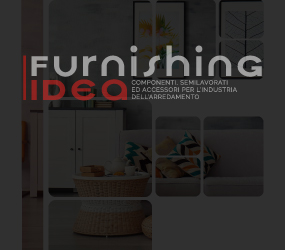 Ostermann, the edging specialist, provides craftsmen with a new variant for high-quality furniture: TPU zero joint edgings made for different application technologies - laser, hot air or Near Infrared (NIR).
Ostermann has been offering laser, airtec and infratec edgings for some time now for special products that have been adapted to the various technologies in order to achieve the so-called zero joint, i.e. when the joint between the panel surface and the edging is almost invisible. The elements that make up the furniture, made with the optical joint zeroed, are distinguished not only by their aesthetics, but also by their high quality. The new TPU edge for the zero joint is a further development of this type of edge.
Advantages of the new edge for the TPU zero joint
There are many advantages of this new edge for the TPU zero joint. First and foremost, its high strength, elasticity and adhesion. The functional layer of these new edges is in fact made of a thermoplastic polyurethane (TPU) which makes the joint particularly resistant, but also has elasticity and high adhesion.
The rapid polymerization of the functional layer then allows optimal processing and the perfect quality of the joint as it prevents burrs on the aggregates in the post-processing phase. Thanks to the special hardness of the functional layer, the joint remains intact for a long time, even in daily use, guaranteeing exceptional durability of the workpiece. Numerous tests have also shown a high resistance to water and heat.
Increasingly wide range
The new TPU zero joint edges are in addition to the tried-and-tested Ostermann Laser, Airtec and Infratec edges. In addition to these, customers can now also find TPU laser edges, TPU airtec edges and TPU infratec edges for the production of high-end furniture. As always, Ostermann supplies its edgings in small quantities, starting with a roll and generally prepared within 4 working days.
Request information
Ostermann Italia Srl
Via Germania 38, Peraga Di Vigonza, 35010, Padova, Italia
---