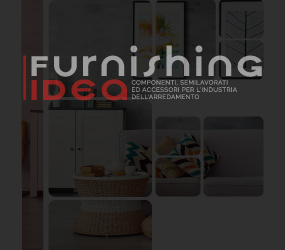 After the Salone del Mobile in Milan, another important international event has also decided to postpone its date: Xylexpo 2020, the biennial exhibition of technologies and supplies for the furniture and wood industry.
With a press release the board of directors of Acimall, the Italian national association of woodworking machinery and equipment manufacturers, owner of the international biennial Xylexpo, has communicated this painful but rightful decision in the light of the turmoil that is characterizing the calendars of the fair events and the uncertainties on the developments of the "Covid-19".
The 2020 edition, therefore, will not be held from 26 to 29 May, as decided and as recently presented during the press conference held in Milan three weeks ago, but will be organized in the second half of the year, at a date that is still being defined.
A drastic decision, an act of responsibility

"We waited and hoped that the situation would tend towards a return to normality," commented Lorenzo Primultini, president of Acimall and the review at the end of the council. "We hope that at the end of May the effects of the Coronavirus will not be the ones we are all experiencing today, but unfortunately we cannot say when this emergency will come to an end worldwide and, above all, we cannot predict what the repercussions on the industrial system and distribution chains in the wood and furniture technology sector could be".
An act of responsibility, therefore, which considers the defence of public health as a priority, considering that at the moment exhibitors and visitors would not be in the ideal conditions to plan their presence at Xylexpo, the most important fair of technological innovation for the wood industry in even years.
"For companies, the worst situation is uncertainty and it was precisely the negativity of the current situation that convinced us of the need to take this drastic decision, in the interests of the entire supply chain," concluded Primultini.