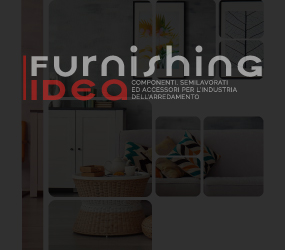 Versalis® Offline, the new digital leather cutting solution developed by Lectra for leather furniture manufacturers, evolves further and features a new functionality to increase production speed and material savings.
Designed to maximize the efficiency of the entire production cycle, Versalis Offline allows manufacturers to optimize the cutting process while increasing productivity, marker efficiency and ergonomics.
The new version of Versalis ® Offline offers excellent performance

The novelty of Versalis Offline is its modularity that allows you to manage operations in multiple sites. The cutting solution can in fact be combined with different digitizing stations resulting in a higher production speed, which can reach up to 20 skins per hour. The automatic nesting also allows to increase material savings up to 10% compared to the manual process.
Versalis Offline's production process is divided into three phases, digitizing the hides, placing on several hides and finally cutting the selected parts, but each activity can be performed in parallel, a very important factor that significantly improves flexibility and performance.
Thanks to the power of automation, cutting operators no longer have to perform time-consuming operations and can thus exploit their skills in more creative and value-added activities.
Better and standardized quality

Lectra's digitizing station with infrared and augmented reality cameras allows the operator to virtually identify skin defects without the need to physically mark them. Skin can be digitized faster by working with two operators simultaneously, saving up to 2% material by placing markings as close as possible to highlighted defects.
A new multi-leather nesting station with state-of-the-art computing power allows manufacturers to place pieces, cut them and test nesting strategies for up to 30 nesting combinations in the same work order, in a very short time, while also increasing leather yield by up to 3% compared to standard automatic nesting.
The system provides assistance in unloading cut parts, limiting sorting errors during unloading and improving operator productivity.
A more compact solution suitable even for limited space

The new Versalis Offline cutting solution can be used with one head to cut large pieces or with two heads to increase productivity with small and medium sized pieces. The solution is also more compact than the previous version (3.2 m vs. 4.2 m) and can therefore be easily installed even in limited spaces.
Céline Choussy, Lectra's Chief Marketing and Communications Officer, explained how industrial IoT (Internet of Things) accelerates production by linking cutting room solutions to the IT environment. The new Versalis Offline not only helps increase labor productivity, but its modular options also increase operational flexibility and reduce production costs, ensuring an extremely rapid return on investment.