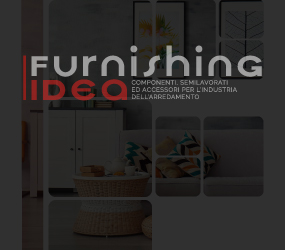 Frigerio Poltrone e Divani, a company specialized in the production of upholstered furniture, is known for its typically Italian design, craftsmanship and personalization.
In order to respond effectively to the needs of a market that requires increasingly rapid deliveries, Frigerio has decided to replace its outdated technology with the Lectra Vector iX system that allows it to increase production speed without compromising the quality or customization of products.
An innovative system to increase production speed
The Vector iX system is a solution designed by Lectra for cutting cut sheet and mattress fabrics up to 2.5 cm, taking into account the needs and challenges of small volume and on-demand furniture manufacturers. The implementation of the Vector iX allowed Frigerio to increase the speed of the production process while maximizing fabric efficiency by 5% compared to the previous manual method. Thanks to Lectra's automatic nesting software, Frigerio has reduced the nesting time from 14 to just 2 minutes. Finally, the cutting and unloading phases, which are now performed on a conveyor, take only 16 minutes compared to 27 minutes for the previous system.
Optimizing production without compromising quality
A very important factor for Frigerio has been to maintain the quality Made in Italy and the craftsmanship, distinctive elements of the brand while incorporating a very advanced technology. Indeed, the inclusion of this technology has allowed the company to produce padded made-to-order offering its customers a high level of customization.
Frigerio offers buyers from all over the world its Made in Italy elegance, the result of the combination of attention to detail and technologically innovative equipment, the right mix of tradition and innovation.