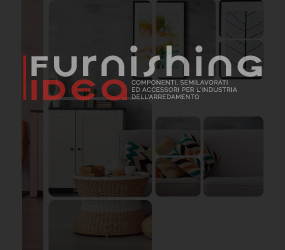 Light-coloured wood decors such as larch, ash, maple or birch are becoming increasingly popular in the furniture industry. Light wood creates a warm and cosy atmosphere in living spaces.

Ostermann has always been a trendsetter in the furniture industry and now offers a wide range of ABS edges with light wood decors.


Inspired by Scandinavian style

Light woods can be combined in many ways: perfect with the trendy super-opaque solid colours in delicate shades of blue or green, they also harmonise well with the color black.

Source of inspiration is the Scandinavian style with light wood furniture, sober colors for walls and fabrics, black metal elements. To create furniture in this style Ostermann offers Frêne Scandinave ABS edges with wood structure, Mainau Birch miniperl, Royal Maple miniperl, or Lyon Ash sand wood structure.


Ash: Frêne Scandinave ABS edge

In order to give light-colored furniture the typical Scandinavian look, Ostermann recommends the ABS Frêne Scandinave edge in a subtly light shade. With its restrained appearance, the edge decor combines the characteristics of classic ash with that typically Scandinavian brightness.


Birch: ABS edge Birch Mainau miniperl

Birch wood suggests a light and pleasant living concept. With its barely visible grain and its yellowish-white color, the ABS birch edge Mainau miniperl offers a particularly clear and elegant solution for Scandinavian-style furniture.


Maple: ABS edge Maple miniperl

If you prefer an edge with a filigree grain, you can choose the Real Maple miniperl variant instead. The subtle interplay of thin, light brown lines with a slight reddish tinge brings the light base color of the edge to life without appearing dominant. The result is a classic maple decor with a very natural look.


Ash: edge in ABS Ash Lyon sand wood structure

The sand-coloured edge lends an understated yet warm color to the soft grain of the ash wood. Thanks to the light grey glaze, the edge combines particularly well with grey tones, but also with more intense greenish or bluish solids.


Larch: ABS edge Mountain Larch brown wood structure

If, on the other hand, you are looking for a decor with a more pronounced grain, you can opt for the ABS edge Larch mountain brown wood structure: this creates a realistic interplay between lighter and darker parts that makes the surfaces of the furniture stand out, without appearing too dominant on the large surfaces. Larch, which belongs to the Pinaceae family, is already a very special wood; it is one of the hardest conifers and is versatile as a construction wood and for furniture. The color and structure of the wood are characterized by the regular alternation between the light early wood and the clearly defined, darker late wood. Since real larch wood darkens intensively under the influence of light, the use of ABS edge Larch wood structure brown for furniture making is optimal. The deeply brushed decor surface also provides a tactile experience and gives the room a remarkable character.

All these edges are available from Ostermann in the standard sizes 23, 33, 43 and 100 and in two thicknesses 1 and 2 mm.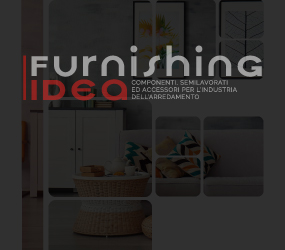 Request information
Ostermann Italia Srl
Via Germania 38, Peraga Di Vigonza, 35010, Padova, Italia
---