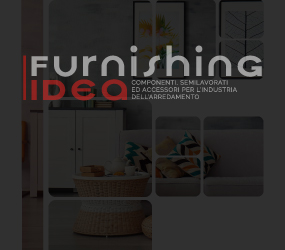 Gessi, a company that has been producing designer taps and mixers for bathrooms and kitchens for almost 30 years, has further enriched its Art For Chefs line of kitchen taps which now includes 12 design collections characterized by high quality products with pure shapes and minimalist designs.

These products are designed to overcome the usual vision of the kitchen tap and give this object, usually linked to a more functional aspect, accents of style and personalization as well as new and advanced features. The Kitchen, Art for Chefs line expresses great creativity and is able to speak different languages, adapting perfectly to different types of kitchen, always with class and refinement.

Among the latest novelties, presented at Sicam 2021, we find the Inciso, Gessi 316 and Inedito collections.


Inciso Collection: taps with a strong personality

Designed by David Rockwell for Gessi, the Inciso collection of taps and accessories creates a new design language for the world of contemporary living.

Inspired by the shapes of the first plumbing systems and the refinement of modern metalwork, it expresses a strong personality. Its modern and clean shapes follow Gessi's minimalist tradition and create a highly customizable, flexible line that adapts to different types of kitchen environments.


Gessi 316 collection: a refined game of contrasts

The exclusive workmanship of stainless steel finds its highest expression in the Gessi 316 taps collection. The elegant engraved motifs enhance a technical product like the semi-industrial faucet, which is combined with a colored, elegant, smooth and rubbery hose that creates a pleasant contrast with the three-dimensionality of the engravings on the steel. The result is very special pieces, perfect for those who love essentiality, while following the latest trends in fashion and interior design.


Inedito Collection: minimal and avant-garde design

Minimal and avant-garde design inspired by pure geometric shapes characterizes the Inedito taps collection, designed to respond effectively to both functional and aesthetic needs and to adapt well to any style of kitchen. Inedito is a single-lever kitchen mixer with swivel spout and pull-out double-jet hand shower, calibrated in its proportions and with an extreme formal cleanliness.

In the picture mixers of Gessi 316 Collection.