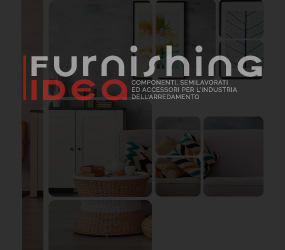 Guglielmi, historical Italian company in the tapware sector that has always combined innovation, aesthetics, functionality and sustainability, presents Tuttuno, the latest generation eco-friendly kitchen mixer. Practical and multifunctional, Tuttuno, which is part of the Pure Collection, respects the environment by allowing you to deliver natural, sparkling, refrigerated and boiling water from a single tap.

Tuttuno: the first eco-friendly kitchen tap

Completely made in Italy, the Tuttuno kitchen mixer contains in a single object up to 5 different functions: the delivery of natural purified water, chilled, hot at 100°, sparkling or ordinary domestic water.
With the simple rotation of the control on the left, Tuttuno delivers microfiltered, natural cold, sparkling cold and boiling water at 100°C, while, with the control on the right, it maintains its basic function, i.e. to deliver normal domestic water.
Five models with an essential design

The Tuttuno kitchen mixer tap is available in 5 different models in terms of height, shape and finish, united by the aerator that incorporates two jets in one. Both jets are managed by two different controls: the left control, recognizable by the glass symbol, operates the water filtering; the right control manages the domestic water. The mixer is equipped with a safety system that prevents the accidental delivery of boiling water. It is also available in the Touch control version which makes it even easier to use the various functions of the tap.
Sustainability, respect for the environment and daily well-being

The Pura collection is synonymous with sustainability and respect for the environment because it allows the total elimination of waste resulting from the purchase of bottled water. The Pura system guarantees considerable savings in terms of effort, time, money and space and eliminates the problem of highly polluting plastic bottles.
It is also a question of well-being: the water supplied by the Tuttuno sink mixer is in fact of quality, microfiltered, able to improve the taste of drinks and recipes in which water is one of the basic elements. It also allows you to fill pots or cups with water at 100 degrees to cook or even sterilize dishes and bottles.