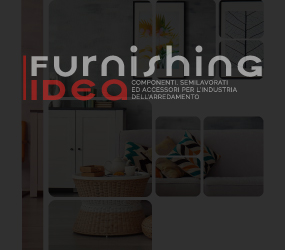 Fir Italia, active for over 60 years in the field of design faucets, has decided to expand its offer for the kitchen environment with a fine selection of faucets for outdoor use.
Made of AISI 316L stainless steel, eco-friendly and 100% recyclable, Fir Italia taps for outdoor kitchens ensure maximum hygiene and ease of cleaning, high strength and durability.
Fir Italia mixer taps for outdoor kitchens

Thanks to the experience gained over the years, Fir Italia knows how to grasp the changes in tastes and needs of people responding appropriately to new requirements. The outdoor in general and in particular the outdoor kitchens have seen increasing interest in recent times by the end user bringing conviviality even outside the living space.
Fir Italia products offer a wide range of solutions, materials and finishes available, adaptable and customizable to every need. All mixers are water-saving, equipped as standard with water flow reducers at 6 l/m. This translates into a reduction of about 50% in water consumption.
The materials are environmentally friendly: the faucets and their fittings are made from zero-lead brass, i.e. with a maximum lead content of 0.2%, and comply with the strictest drinking water regulations.
KitchenSteel mixer collection

Characterized by a cylindrical style and a minimalist design, Fir Italia's stainless steel sink mixers are available in different models, also in the version with a pull-out spray. The mixer model with swivel spout and pull-out multifunctional hand shower allows you to bring water where you need it. Simply pull the hand shower out of its housing for easy and convenient cleaning of dishes or the sink. The multi-function hand shower also offers a choice of water jets, e.g. for quickly filling containers or rinsing vegetables, meat and other food.