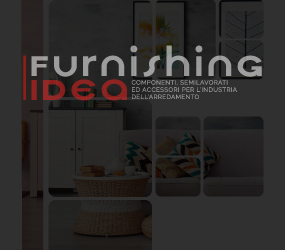 The award-winning collections of design 5MM, 22MM and 40MM proposed by Rubinetterie Treemme for the bathroom, are now declined for the world of the kitchen, an environment increasingly at the center of everyday life that requires special attention to detail.
Design, technology and functionality are the three distinctive elements of the miscelatori proposed by the Tuscan company: models that are beautiful to display, especially in housing solutions with a kitchen overlooking the living room, taps that become the protagonists of the decor, adapting harmoniously to the context. Attention to eco-sustainability and the theme of water saving are also at the heart of the design of these models, conceived according to cutting-edge technology that makes it possible to eliminate water waste.
The 5MM, 22MM and 40MM sink mixer collections, made of steel, are the perfect solutions for those who are looking for contemporary design and a high quality Italian product also for the kitchen.
5MM sink mixer: a unique and distinctive feature
Elegant and with a clean and essential design, the mixer of the 5MM collection is a real object of desire. Designed by Giampiero Castagnoli, Emanuel Gargano and Marco Fagioli, the 5MM collection stands out for its unique and distinctive feature. Thanks to the constant thickness of 5mm in all its parts, the 5MM sink mixer is a truly innovative model at a technological level and particularly aesthetically pleasing.
22MM sink mixer designed for every type of environment
The delicacy of the rounded lines of the 22MM sink mixer is designed for both contemporary and classic environments. Its design stems from the desire of Giampiero Castagnoli, Emanuel Gargano and Marco Fagioli to create simple shapes, but with features that highlight a distinctive personality. The peculiarity of this collection consists in a technology of miniaturization of the technical parts: 22mm is in fact the diameter of all the parts of the tap, from the spout to its controls.
40MM sink mixers: customizable also in the color finishes
Designed by the internal technical office 40MM is a collection characterized by a simple and minimal design, very versatile to be customized also in the color finishes. The 40MM collection, made of steel, is in fact available in pvd. Within the 40MM collection it is possible to find several proposals of kitchen mixers to be chosen according to one's needs: from the single lever version to the one with extendable pull-out hand shower.