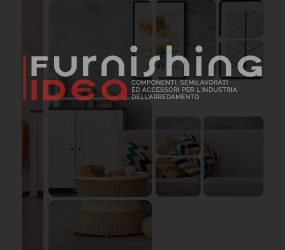 Innovation to improve the quality of life, in the kitchen and beyond: this is the recipe of Guglielmi, a historic Italian company in the
sector of taps
for the bathroom, shower, kitchen and outdoor spaces. Always attentive to technological development and
environmental sustainability
, the company produces design products equipped with technologies aimed at reducing water consumption and capable of bringing comfort and design to the kitchen.
An example of this are the taps in the rich Guglielmi catalog: starting with the Smartap tap that aims for extreme practicality, up to the Pura collection that allows you to microfilter water, to customizable Sprint mixers available in different finishes.
Smartap, functionality with a simple touch command
Innovation and extreme simplicity for the Smartap tap: the opening and closing system of the sink / tub drain is integrated on the left in the body of the tap and works with a simple touch control. An innovative system in the kitchen that does not require holes and leaves the surface free from clutter and aesthetically elegant, in perfect line with the latest market trends.
Pura, five functions in one mixer
The Pura collection consists of the latest generation of kitchen mixers that contain in a single model up to five different functions: the supply of natural microfiltered water, refrigerated, sparkling, boiling at 100° and the common domestic water.
The taps of the Pura collection allow, with one gesture, infinite operations: defrosting or blanching vegetables, sterilizing baby bottles, degreasing pots and removing encrustations.
Pura is also a project that thinks about sustainability and respect for the environment because filtering the water directly from the tap allows you to eliminate plastic bottles and reduce C02 emissions, saving effort, time, money and space.
Sprint, style and functionality
Essential and practical, the Sprint mixer collection is characterized by its simple and sinuous lines, which do not give up on details of character.
Functionality, innovation, but also style: thanks to the know-how of over 60 years, Guglielmi combines Italian design and cutting-edge solutions, responding to the tastes and needs of contemporary living.
In the photo Sprint, the single-lever mixer for semi-pro sink with swivel spout and pull-out hand shower.