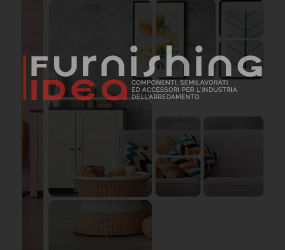 The Salone del Mobile.Milano ended with another very positive result in terms of both attendance and quality of visitors. The 386,236 visitors from 181 countries increased by 12% compared to the 2017 edition of the biennial Euroluce and Workplace 3.0.
In terms of numbers, 2,418 exhibitors, of which 34% from 43 countries abroad, exhibited at the Salone Internazionale del Mobile, the Salone del Complemento d'Arredo, Euroluce, Workplace 3.0 and the new S.Project, a multi-sector project dedicated to design products and decorative and technical solutions for interior design, which was well received.
Claudio Luti, President of the Salone del Mobile, also said: "The Salone del Mobile confirms itself as a unique event of its kind, able to involve professionals and the public in what is now a 360° event, deeply linked to Milan and its institutions and at the same time projected into an international reality".
The importance of the Show as a fundamental engine for the Italian economy is demonstrated by the presence of the highest governmental and institutional authorities at the opening of the event.
The president of Federlegno Arredo Eventi, Emanuele Orsini, stressed that investment, creativity and enthusiasm were the watchwords of this event, which saw entrepreneurs put themselves to the test to contribute to the success of an edition that demonstrated the value of a supply chain able to move together to overcome the challenges of international markets.
Great success for collateral initiatives
Great public success also for the side events organized by the Salone del Mobile, first of all "AQUA, La visione di Leonardo" which gave new life to the Conca dell'Incoronata recording an average of over 2,000 visitors per day. There were also many visitors to the installation dedicated to the Renaissance genius at the "DE-SIGNO. La cultura del design italiano prima e dopo Leonardo", which compared the know-how of today's companies with the design of Leonardo.
The appointment with the next Salone del Mobile.Milano is scheduled from 21 to 26 April 2020.