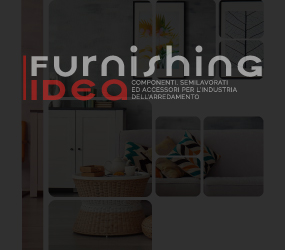 At the beginning of January, Pfleiderer, the international wood panel brand, presented its new "Design Collection 2021-2024" which, under the slogan "Make your visions work", comprises a total of 284 uni colours and decors, including 66 new products.
At the same time as the panels went on sale, Ostermann immediately added ABS edgings to its range of products to match the new collection.
Pfleiderer "Design Collection 2021-2024"

A special feature of the new Pfleiderer Design Collection 2021-2024 is that all designs can be flexibly combined with each other thanks to the proven DST system, which allows you to combine decors, finishes and substrates, thus creating endless design possibilities. All 284 solid colours and decors in the Design Collection are available in HPL laminate, 139 of which are also available as DecoBoard melamine, and can be ordered as stock items with fast delivery.
Matching edgings from 1 metre

At Ostermann, the new ABS edgings from the Pfleiderer Design Collection 2021-2024 are already available from stock in minimum quantities of 1 metre and in the standard sizes 23, 33, 43 and 100 x 1 or 2 mm.
In order to provide the edges with the soft-touch feeling of some solid-colour surfaces, the specialists have introduced a new finish for these new surfaces: the micro-structured edges have a particularly high-quality, matt appearance and provide a soft and pleasant texture.
Solid colours in velvety matt finish

Approximately half of the new Pfleiderer collection comprises solid colours: more than 100 different solid colours cover the entire colour spectrum in gradation: in addition to the classic intense colours, more and more pastel and dove colours can be found. The range of neutral solids is particularly wide, including more than 40 colour shades: from icy white to graphite black. For the first time, all solid colour panels, both coloured and neutral, are now available without limitation with the Sandpearl (SD) structure, a pearly, matt sandy structure that gives the colours a completely new, modern and particularly elegant appearance.
Reproductions of materials and woods with character

Among the more than 50 reproductions of different materials, including metal, concrete, fabric and stone effects or graphic motifs, the Ostermann experts point out a few special finishes: the zebra finish of "Solidale" and the lively patterned "Patchwork". There are also more than 80 wood decors divided into clear and intuitive categories: Nordic, natural, dark and reddish woods, as well as antique wood decors and black and white effect woods. Particularly well represented are antique woods with pronounced grain and signs of wear, with a total of 17 variants.
Request information
Ostermann Italia Srl
Via Germania 38, Peraga Di Vigonza, 35010, Padova, Italia
---