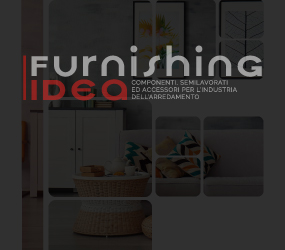 Dekton® Onirika
is the name of the new collection of
ultra-compact innovative surfaces
presented by the Cosentino Group, a Spanish company that produces and distributes
innovative surfaces
for the world of architecture and design. Designed in collaboration with world-renowned interior designer
Nina Magon
, the collection combines the unique beauty of natural stones with the technological properties of Dekton®.
Eight shades for elegant and precious surfaces
The elegant marble decorations give life to eight shades that draw inspiration from the dream world. Awake, Daze, Lucid, Morpheus, Neural, Somnia, Trance and Vigil: these are the names of the eight ultra-compact surfaces that make up the Dekton® Onirika collection.

Neural combines simplicity and complexity to give elegance to any environment. The subtle light veins that run through the marbled pattern create a charming design that perfectly fits into bright, neutral spaces.
The ultra-compact Lucid surface is a tonality rich in shades, reflections and flashes of color. It is easily combined with wooden furnishing accessories, gray and golden shades and details in frosted glass. Morpheus is the name chosen for the variant of the Lucid shade characterized by the Dekton® Velvet finish.
Awake reinterprets the aesthetics of the precious Paonazzo marble. It stands out for its intense light gray veins, terracotta streaks and subtle inky blue reflections.
Vibrant and fluid color, Trance is enlivened by warm ink blue streaks that fade towards reddish gold.
Somnia has captivating shades, from warm oxidized browns to candid shades of white. Perfect in combination with dark and warm woods, satin glass and more structured metal surfaces, such as copper.
Lastly, Vigil recreates the typical structure of Calacatta marble, characterized by subtle shaded gray veins enhanced by a delicate golden touch. Daze is the name chosen for the variant of the Vigil shade embellished with the Dekton® Velvet finish.
A collection that enhances the versatility of Dekton
In addition to aesthetic beauty, the Dekton® Onirika collection of ultra-compact surfaces fully expresses the values ​​shared by Cosentino and Nina Magon: attention to sustainability, continuous research and innovation.
"Working with the product development team - said Nina Magon - we realized that we did not want to imitate the characteristics of any natural stone. Thanks to the technology Dekton is equipped with, we are able to create our own colors and our patterns giving life to something unique, elegant and precious. In fact, the Onirika collection was created to enhance the versatility of Dekton. We want everyone, from interior designers to architects but also customers, to grasp the potential of the product: it is not a material intended only for worktops, but can also be used as a cladding for walls, ceilings, facades, outdoor spaces and more".