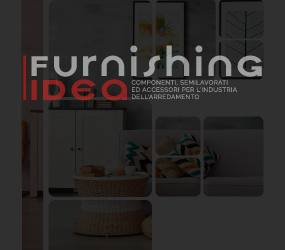 The new 2023 collection of
ultra-compact Dekton® Pietra Kode slabs,
designed by
Daniel Germani
, is the protagonist of the second edition of
Let's Design,
the
competition
of ideas for interior designers and architects operating in Italy launched by the
Cosentino Group.
Design ideas for four categories of public and private spaces
Designers have to explore and conceive unconventional furniture and furnishing accessories to be prototyped using the ultra-compact Dekton® slabs of the Pietra Kode collection which is available in three series inspired by Vicenza stone, Travertine and Ceppo di Grè.
The design ideas must respond to one of the four new categories of public and private spaces envisaged by the competition notice: Contract (Offices, Retail and Culture), Ho.Re.Ca. (Hotels, Restaurants and Bars), Yachting (motor and sailing pleasure boats) and Wellness (SPA and Fitness B2B + B2C).

Antonio Citterio, super partes judge
Architect Antonio Citterio, President of the architecture and interior design studio ACPV ARCHITECTS Antonio Citterio Patricia Viel, is the super partes judge of this second edition of the contest to whom the Cosentino Group entrusts the task of selecting the profiles of the candidates to be admitted to the competition and of judging the 12 finalist projects, three for each category, proclaimed by the jury.
"The contest," said Antonio Citterio, "is an excellent opportunity to give voice to the creativity of young talents, experimenting with an innovative material from the Cosentino Group, to create new solutions in the world of design".
Daniel Germani, creative director and founder of the Daniel Germani Designs studio and designer of the Pietra Kode collection, will be the President of the Jury: he will have the task of assessing the technical feasibility of the candidate projects, which will then be submitted anonymously to the jury composed of experts and qualified professionals from the world of design.
In addition to the vote of the jurors, there is also the vote of the super partes judge Antonio Citterio and that of the popular jury made up of visitors and customers of the Cosentino showroom and followers who follow the brand on social media.
Timeline and stages of the competition
Entries to the competition must be made by 16 April 2023; interested parties must fill in the application form, selecting from the proposed environments the area of interest for the development of their project, and must send a portfolio attesting to their professional competence.
Submissions are due by 12 June and by 20 July the finalists will be selected. The jury will announce 3 finalists for each category, for a total of 12 projects that will come to life in augmented reality to allow the final voting phase.

In April 2024, the presentation of the prototypes of the 4 winning projects will take place during Milan Design Week, at the Cosentino showroom in Piazza Fontana 6, Milan.