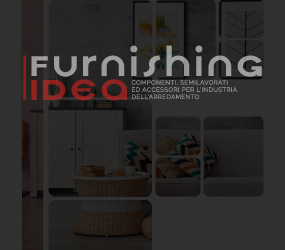 Rehau
has published the 2021
Sustainability Report
which confirms the company's commitment to protecting the environment and future generations.
Now in its seventh edition and drawn up according to international guidelines for sustainability reporting, the document transparently shares the data and activities of Rehau Industries and Rehau Automotive for the year 2021, indicating the progress achieved and future objectives.
Circular economy and climate protection: goals achieved in advance
From the 2021 Sustainability Report it emerges that Rehau has achieved in advance the objectives set in terms of circular economy and climate protection: in fact, the goal of promoting the circular economy and increasing the recycling rate over 15% by 2025, compared to the 2016 fiscal year, it has already been achieved, as well as that of reducing CO2 emissions by 30%, compared to the 2018 figure.
During 2021, REHAU also started to develop holistic tools to assess its progress, including the Circular Scorecard Rehau, which includes 12 categories on energy, product, production and society, and that allows to further review and optimize in a sustainable way the existing products.
"We are particularly pleased to have been able to take important steps forward compared to what was set in last year's sustainability strategy". - commented Uwe H. Böhlke, CEO of Rehau Industries SE & Co. KG. - "The achievement of the objectives it makes us proud and encourages us to do even more ".
Increasingly stringent sustainability indicators
For the future, Rehau sets increasingly stringent sustainability objectives and indicators: the 2021 target relating to climate protection has in fact been reshaped for both the Rehau Automotive and Rehau Industries subgroups.
Markus Distelhoff, CEO of Rehau Automotive SE & Co. KG, said that Rehau Automotive has not only decided to reduce Scope 1 and Scope 2 emissions as planned, by 2025, but also to be 100% neutral from the point of view of CO2 emissions.
For its part, Rehau Industries has set this target on Scope 2 emissions and at the same time launched other projects to assess emissions, at product and company level, both upstream and downstream (Scope 3). Rehau thus intends to lay the scientific foundations on which to determine future objectives in terms of reducing CO2 emissions.