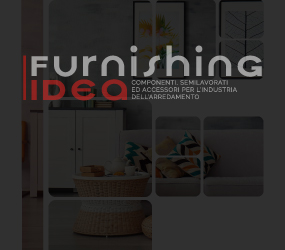 At the beginning of 2023,
Elica,
a company specializing in kitchen
suction systems
, won some of the most representative awards in the world of design, architecture and international innovation. NikolaTesla Unplugged, Ikona Maxxi Pure and LHOV are the three awarded products for design, innovation and technology, all three designed by Fabrizio Crisà.
NikolaTesla Unplugged: synthesis between ergonomics, style and functionality
The NikolaTesla Unplugged extractor hob was awarded the Plus X Award 2022 by the international and independent jury, coming from 80 different sectors, which regularly rewards the most successful brands in the field of innovation and technology.
The perfect synthesis between ergonomics, style and functionality, Unplugged won first prize in the "High Quality, Design, Ease of Use and Functionality" category. Thanks to the analog touch&feel knobs that allow you to access the functions and automatic cooking modes quickly and intuitively, Elica's innovative suction hob makes even the most complex preparations simple.
Unplugged was also awarded the Good Design 2022 by the Chicago Athenaeum Museum of Architecture and Design, winning in the "Kitchen+ Appliances" category, one of the most prestigious and historic design awards worldwide.
Ikona Maxxi Pure: balance between design and well-being
The essential lines and decisive character of NikolaTesla Unplugged and the balance between design and well-being in the kitchen environment of Ikona Maxxi Pure have won the "Special mention" in the "Excellent Product Design - Kitchen" category of the prestigious German Design Award 2023, the most important international award organized by the German Design Council.
The Ikona Maxxi Pure hood with integrated air purifier also wins the ADI Design Index 2022 in the "Design for living" category, convincing the jury of the Permanent Design Observatory which every year selects and rewards the most original, versatile projects and creatives who will then compete for the Compasso d'Oro.
LHOV: an innovative system of high design
LHOV, the innovative system that integrates the hood, suction hob and oven in a single product, was also named winner of the prestigious Archiproducts design award in the "Kitchen" category. Presented by Elica at Eurocucina 2022, LHOV has completely revolutionized the way of conceiving space in the kitchen.
The jurors of the Archiproducts design award also chose NikolaTesla Unplugged among the exclusive finalists who had access to the competition to win the title of product of the year.