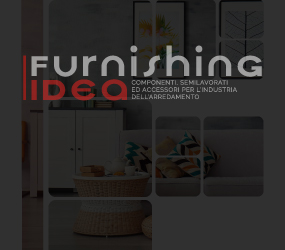 The concept of sustainability has now become part of our daily life; it is an ever-present commitment, which is based on the abilities and possibilities of human beings to improve their conditions and to leave a better world with equal access to resources as a legacy to the generations of tomorrow.

Sustainability is no longer just a trend, but a reality that influences our lives and our choices every day. Not only that, it has also been found to be a driver of buying and affection for brands. According to a survey by the Simon-Kucher Study in Italy 63% of consumers believe that acting now is possible to save the Planet and 64% believe that their behavior can have a positive impact on the environment in which we live.

Elica allied with "green" consumers
In the context of home-related purchases, 66% of consumers say that sustainability is one of the criteria that most influences their purchasing decision. Elica, a company that has always been attentive to sustainable parameters (Environment, Ethics, Health, Social) and sensitive to the issue of environmental protection and well-being at home, has developed innovative solutions for the psychophysical health of those who live in the home and for the surrounding environment, becoming an ally of consumers who try to make conscious purchases.

COOK Responsibly
Among the sustainable choices of the "green" consumer there are first of all products with high durability, which can be used for a long time, reducing the impact on the environment. Various solutions proposed by Elica respond to these characteristics: COOK Responsibly is the "productive plus" with which the company identifies its attention to sustainability issues applied to its products, such as the recycling and disposal of the materials used.

NikolaTesla extractor hobs, for example, use special "long life high-performance" filters that can be regenerated up to 5 years, thus avoiding unnecessary waste, as they are 20 times more durable than standard carbon filters that require replacement every 3/6 months. Long life filters also provide 80% filtering thresholds, compared to the 60% market average. The grease and charcoal filters are also conveniently removable from above, ensuring easy cleaning and maintenance.

Optimize energy consumption and performance
Even the Airmatic function, which makes the Elica extractor hob fully automatic, is another valid ally for sustainability. Its intelligent sensor is able to distinguish the quality of the fumes and the types of cooking by combining this information with the number and power of the induction zones used. The product then selects the most suitable suction power, adjusts the speed and finally decreases it, in order to eliminate residual vapors and odors when the hob is off. This advanced technology allows for the best balance between silence, power and energy efficiency. Thanks to the use of this technology, NikolaTesla Switch is able to automatically adjust the suction speed, thus optimizing energy consumption and performance.


Solutions for indoor pollution
The commitment to sustainability is also reflected in the home environment, ensuring high levels of air quality, comfort and well-being in every space and for all the people who live there. Also with regard to indoor pollution, Elica has adopted several innovative solutions.

Ikona Maxxi Pure, for example, is a technologically advanced and innovative product capable of removing odors and vapors during cooking and freeing the environment from allergens and pollutants such as mites, pollen, fine dust and chemicals. They are two products in one: not only hood, but also air purifier, equipped with a special combination of HEPA and carbon filters that capture particles up to 1 micron. In just 20 minutes, Ikona Maxxi Pure can completely regenerate the air of a 30sqm space, while retaining its high effectiveness in removing bad odors.