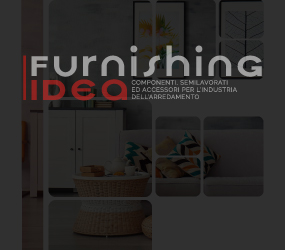 Clean geometries, rigorous and minimalist design are the hallmarks of Falmec's ceiling hoods that fit perfectly into the ceiling or false ceiling, with a minimal footprint. Particularly suitable for open kitchen environments that integrate with the living space, this type of hood collects and captures, directly in the ceiling, the fumes and cooking vapours, which rise upwards in a natural way.
Vega ceiling mounted hood: design and technology

Several models proposed by Falmec; among the most recent solutions is Vega, the first ceiling mounted hood equipped with the innovative Circle.Tech filtering technology. This technology, patented by the company, integrates the suction and filtration functions in a single solution: it is particularly effective in odour filtration and reduces vapour humidity thanks to the combined use of activated carbon and zeolite.
In addition to the innovative technology, Vega, designed by Emo Design, stands out for its aesthetics: in the lower part the hood houses a large light panel made of tempered glass that, thanks to the Dynamic Light function, varies the shade of the light to adapt to every context of the house. Vega is available in white, stainless steel or black.
Alba ceiling mounted hood with perimeter extraction

The Alba ceiling mounted hood with perimeter suction, designed by Alberto Saggia and Valerio Sommella, also achieves an excellent aesthetic result. The perimeter glass frame protruding from the ceiling becomes the only visible element of the entire system.
This model also offers the possibility of painting the white panel, thus adapting the shade of the panel itself to that of the ceiling, giving continuity to the whole. Finally, the glass frame, which traces a well-defined transparent line, lights up when the hood is in operation, providing clear and effective lighting to the cooker hob.
Filtering kits for even more effective performance

Vega, Alba and all other Falmec ceiling mounted cooker hoods are designed to be controlled directly from a Falmec hob using the Dialogue System technology.
Various filter kits are also available for the filtering version of all models with this type of installation to achieve even more effective performance.
With Carbon.Zeo technology, which combines the natural properties of active carbon and zeolite for the absorption of moisture and bad odours, Falmec offers a filtering unit kit in which the air is conveyed, filtered and re-emitted to the environment through an air evacuation equipment that is inserted in the false ceiling itself.
Also with Carbon.Zeo technology, there is also a filtering kit with vertical outlet where the air is re-emitted into the room through the vertical wall of the ceiling lowering, resulting in a significant reduction in the visibility of the outlet grille.
Finally, equipped with both Carbon.Zeo technology and E.ion® System, the E.ion® ceiling filter kit combines the properties of activated carbon and zeolite, with the controlled bipolar ionization system that eliminates pollutants and irritants returning an ionic balance to the environment.