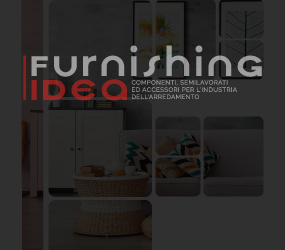 Lullaby is the new ceiling hood by Elica, an innovative appliance, but at the same time a refined piece of furniture that finds its maximum expression with islands or peninsulas, increasingly present in kitchen environments that blend with the living room.
Designed by Fabrizio Crisà, Lullaby looks like a large 120 cm shelf in natural oak with an aged effect or in soft touch white lacquered wood, above which is hidden the suction system.
The visible part facing the cooker hob is in fact a large luminous panel with 30 watts of full-light LEDs that diffuses a uniform light creating pleasant atmospheres in the kitchen environment thanks to the possibility of modulating the intensity and choosing the most suitable shade of white, from a very warm tone to a cold color.
Lullaby perfectly combines aesthetics and performance: in fact, thanks to a new fluid dynamics of the air, it guarantees powerful, efficient and silent suction. Made in both suction and filter versions, with new generation odour filters, it adapts to any type of installation.
Lullaby, a project that blends in with the surrounding architecture

The Lullaby hood is designed to blend in with the surrounding architecture. The additional 80cm shelves, also in oak or white wood, allow you to customize the size of the hood adapting it to the environment. To complete the project Elica has studied the insertion of secondary lighting points where to connect a series of accessories such as braided fabric cables of various colors, steel, copper or rope, lamp holder in ceramic material, copper or wood, large LED bulb lamps. These additional light points have the possibility of dimming the light.
All the hood suction functions and the lighting controls can be managed thanks to a metal and curved glass remote control, easy and intuitive to use.