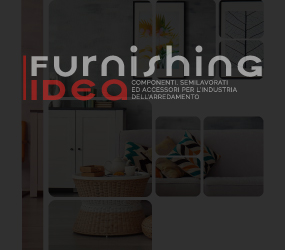 A total roll-away fume hood
Novy is a leading company in the production of kitchen hoods, characterized by design and technology; it is a firm able to offer the best solutions to customers in terms of efficiency and aesthetics.
Pure Line of Novy is a fume hood able to camouflage in perfect way in the space for cooking, it fits in every context with discretion. This hood is designed for satisfying the needs of all architects, respecting every project of design, thanks to the fact that it is a roll-away and recessed model.
The Novy hoods are highly performing: extremely silent thanks to the special system of "damper of integrated noise" which reduces vibrations caused by the turbulences of the air. The technique of perimeter aspiration at intensity graduation, patented by Novy in 1974, it guarantees to Novy hoods a superior efficiency and an ampler coverage of the zone for cooking in comparison to the traditional hoods.
They are easy to clean thanks to a system that allows to get off the filter quickly, filter comfortably washable in dishwasher. The hoods are endowed with the function of auto-off feature after three hours after the use. As every Novy product, also the hoods of the chain Pure Line are designed to have a long life, guaranteeing excellent performances during the years.
The Pure Line is composed of three different models, available both in finishing steel both in the white color: Maxi Pure Line, Pure Line e Mini Pure Line.
Maxi Pure Line is the semiprofessional model ideal for all passioned about kitchen. thanks to the great sizes (150 cms) and the two internal engines.
Pure Line is available in two sizes: 90 or 120 cm and Mini Pure Line is available in two sizes: 60 or 90 cm.