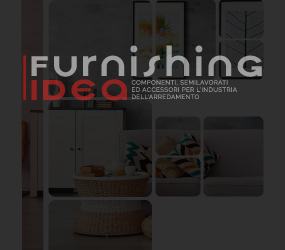 Ikona Maxxi Pure is the new Elica extractor hood with integrated purifier: two products in one, designed to take care of indoor air all day long. In fact, the hood removes odors and vapors during cooking, while the air purifier preserves air quality, freeing the environment from allergens such as dust mites and pollens, as well as pollutants released by mold, cleaning products and home coverings.
Ikona Maxxi Pure for high air quality
Current trends in contemporary living have opened up domestic spaces, merging environments such as the kitchen and living room, united by the preparation and sharing of food.
The new social scenario of the last two years has further changed our concept of home, transforming it into a space that hosts many activities previously carried out outdoors such as work, study, socialising, play, conviviality, fitness.
This change has highlighted the quality of one's life and also the quality of the air one breathes in the home, and in general in closed environments, increasing awareness of potential health risks.
The Ikona Maxxi Pure extractor hood by Elica wants to be the answer to the need to "take back one's own space", living in a healthy home in which to carry out various activities; a place of well-being in which to live, improving the quality of the air.
A versatile hood with a refined design

The new solution proposed by Elica reduces indoor pollution, while maintaining its nature as an efficient and silent extractor hood.
Ikona Maxxi Pure integrates an air purifier equipped with the Combo Pure Filter, a special combination of HEPA filters and carbon that captures particles down to 1 micron. Its design allows you to separate the two different functions without any compromise in terms of performance, hygiene and use.
Air purification is extremely discreet: in "Super Silent" mode, it is imperceptible, ideal for prolonged use in the background. For faster action, simply activate the "Boost" mode and in just 20 minutes it completely regenerates the air of a 30m² living space.
Ikona Maxxi Pure is a versatile hood that blends easily with the surrounding space: with 120 cm of width and its pyramidal shape, it integrates perfectly with the furnishings, becoming a point of light enriched by a 7w LED strip, one meter long, which illuminates the environment uniformly and effectively.
Available in black, soft touch effect or stainless steel finishes, it offers different installation modes: recycling or exhaust, suspended or wall-mounted hood, with or without suction chimney, which can be positioned on the right or left side. Thanks to the "smart alert" the maintenance is easy and intuitive: a luminous led will warn when the filters must be replaced.