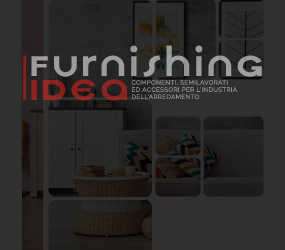 Elica
presented a world preview at Eurocucina / FTK 2022
LHOV,
an innovative product that integrates
hob, hood and oven
in a single module.
Conceived and designed by Fabrizio Crisà, Chief Design Officer of Elica, the name LHOV plays on the initials of the three essential tools in every kitchen (Hob, Oven, Ventilation) and on the word love that unites them in a unique and unprecedented product, designed for a optimal management of domestic space.
Hob, hood and oven in one product
LHOV consists of a single module that enhances the linearity of the kitchen: the extraction system is cleverly hidden in the product, while the oven, located under the hob, is at a height that favors ergonomics and frees up space under it for an additional storage compartment.
The powerful extraction system automatically removes vapors and odors coming not only from the hob, but also from the oven: it sucks in both the air that comes out of the upper edge during operation and the wave of steam that normally is released when the door is opened .
The LHOV oven is characterized by a greater width than standard ovens, thus offering a larger cooking surface on the same level to ensure homogeneous cooking without the need to manage multiple shelves. The large cavity of the oven also offers many advantages: it is possible to cook large foods without having to divide them into parts, several pizzas at the same time, a greater quantity of sweet and savory appetizers in a single batch or still use only half of the oven, so as to optimize consumption to the maximum.
Finally, LHOV incorporates the first suction hob that can accommodate 5 cooking zones, thanks to the lateral position of the air inlet slots.
The whole cooking experience is also enhanced by an easy and engaging interaction, both through the smart touch display and through voice control.
Thanks to the automatic cooking modes and functions to organize the preparation of recipes when the hob and oven are used in combo, LHOV is practical both in everyday and in more complex preparations.
Elica: design, creativity, innovation and quality
LHOV is a high-design product that consolidates Elica as a brand aimed at bringing innovations capable of improving the quality of life.
"We are facing a real revolution that has solid foundations in our pillars: design, creativity, innovation and quality". - declared Francesco Casoli, President of Elica. "My father, Ermanno was a visionary and developed the hood market. With the same innovative spirit, after about 50 years, we confirm ourselves as pioneers in the sector, giving our customers a new experience of the domestic space and, in particular, of cooking. The company is even stronger to face further challenges both in the market and in the search for new products. I am very proud to present a product, LHOV, which expresses all the values ​​of Elica and which will help to strengthen our leadership on a global level ".