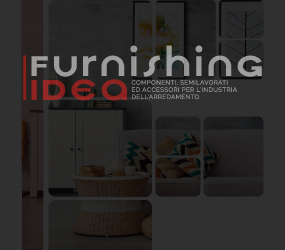 BORA, a German company that has been designing and marketing extractor systems for cooktops since 2007, is expanding its product range with the BORA X BO flexible oven, thus entering the steam oven sector. This novelty has already met with considerable appreciation, so much so that it has been awarded the renowned international Plus X Award 2022 for innovation, high quality, design and comfort of use.
Professional technology for home environments
BORA X BO is a flexible oven, a combination of extractor, steamer and oven, with integrated cleaning functions and intuitive operation.
The steam oven is equipped with professional technology: the exclusive extraction of cooking vapors, acting in synergy with the activated carbon odor filter, prevents them from escaping when the BORA Smart Open door is opened automatically.
BORA X BO, equipped with W-LAN and Bluetooth connections, also has a food thermometer with four measuring points that ensures optimal preparation of the dishes: when the set temperature is reached, the oven switches off automatically.
The design also plays an important role: the characterizing element is the "black panel" which allows the oven to integrate discreetly into any kitchen. The multilevel LED lighting perfectly highlights all the BORA X BO oven shelves and the food in the cooking compartment.
Bora also awarded as "The best brand of the year 2022"
After receiving the Plus X Award for the innovation of the BORA X BO oven, BORA was also awarded two very prestigious awards: "The best brand of the year 2022" for BORA and the "Best product of the year 2022" for BORA X BO flexible ovens.
A jury of international and independent experts from various sectors awards the Plus X Award, the world's most important prize for innovation, in the categories of Technology, Sport and Lifestyle. Recognition is given to newly developed innovative technologies, easy and intelligent design and operating concepts, in short, to products with at least one "Plus X" factor.
Willi Bruckbauer, founder of BORA, said: "For BORA X BO to be awarded the highest award for innovation in the categories Technology, Sport and Lifestyle, the Plus X Award, is already an important recognition. Now having also received the special award "Best product of the year 2022" and being honored as "Best brand of the year 2022" for excellent performance, is truly the best. We are proud to have become synonymous with cooktop extractor systems with our innovations and to have entered people's heads as a strong brand ".