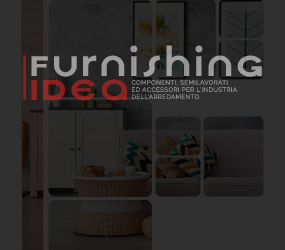 At interzum@ home, Schattdecor unveiled its new decor collection, new modern designs for living, working and public spaces that are now brought together in the new Trend Book 21/22, which is also available in digital form.
As Claudia Küchen, Schattdecor's Executive Director of Design | Marketing, explains in the introduction to the Trend Book, which is significantly titled "Resilient Habitats," living space - whether living, working or public space - must be designed to be increasingly flexible and multifunctional. The environment must adapt to the user's needs, even in unpredictable situations.
"In our Trend Book we are mainly concerned with modifiable and multifunctional living spaces, which are resistant and resilient thanks to their great flexibility and which guarantee people a wide response. Spaces that can adapt to any situation in life, serenely and with ease. It is precisely their versatility that conveys security and stability."
Trend Book 21/22 explains what this means for the design of living spaces and suggests which decorative surfaces are best for the three environments: Living, Working and Public.
Living: changeable and flexible furniture
Our home must easily adapt to any situation with furniture that is changeable and flexible: the concept of space within space is introduced. Private and professional activities now take place in the same place, but it is important to be able to separate, at least visually, the two moments. The solution may lie in modern purism, clear structures, simple forms in furniture and timeless elegance.
In general, in furniture designs, like those for floors, you will find colors inspired by nature such as earthy tones of red and brown. The kitchen, as a central meeting point, has become more inviting. Rustic wood and stone decors with a natural, handcrafted, untreated character are in demand.
Like the Flagstaff Oak design, which received the Intelligent Material & Design Award 2021 in the "High Product Quality" category from the Interzum Award jury. An oak design reinterpreted in a modern way; deep cracks in silver, bronze or copper and knots with a metallic effect transform the most classic of furniture designs into a very special and exclusive surface.
Working: super light and easily adaptable furniture
The change that has occurred in recent times in the world of work is evident and ubiquitous. Work has become digital and mobile. Companies increasingly rely on decentralized structures. The focus is therefore on mobility and connectivity. Concepts such as desk sharing or coworking are increasingly in demand, which is why "Multispaces" are emerging. The physical concept of a workplace works in the company, but now also at home or in a café. This change leads to the need for super light office furniture that can be easily modified and adapted to different needs and for smart multi-purpose desks.
Public: public space social meeting point
People seek new impulses and inspiration from their surroundings. City districts offer all the advantages of a public space in close proximity to home. Newly developed concept stores respond to everyday needs, entertainment and a different shopping experience. Limited spaces are used optimally and versatile and the public space becomes a social meeting point.
For the furnishing of collective areas we recommend wood designs in warm colors combined with green tones. Natural-looking wood and stone decors also provide an elegant rusticity while communicating a pleasant feeling of welcome.
Opening photo shows the Flagstaff Oak design.